Wheels for Life bike donations scheme launched in North Hykeham and Sleaford
A new scheme for pre-loved bikes to be donated, brought back to a usable condition and gifted to people in need is being launched in Lincolnshire.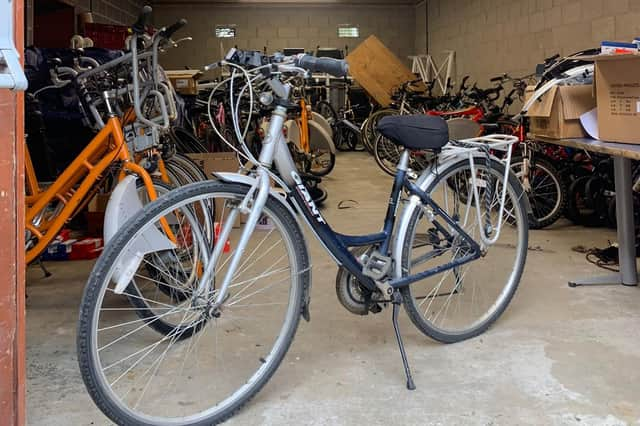 Wheels for Life is a new scheme which will renovate pre-loved donated bikes and bring them back to a usable condition for them to be gifted to people who do not have the opportunity to enjoy the varied benefits of owning and using a bike.
The scheme is now up and running in North Hykeham with two donation hubs ready to welcome bikes at One NK leisure centre in North Hykeham and Better Gym in Sleaford.
Shaun Fisher, Community and Health Manager for Greenwich Leisure Limited who is the Hub Leader for North Hykeham, said: ''The Wheels for Life campaign greatly compliments what we have been already working on across our three leisure centre sites in partnership with North Kesteven District Council. This includes our Wheels for All and Led Rides such as Breeze rides (ladies only), social rides, and balance bikes around the local
"Cycling is a great way to be active and we work with a lot of people who have long term health conditions who will benefit from this campaign.''
The scheme is encouraging people to search their garages and sheds for any unloved and unused bike that can be donated. It is recommended that bikes donated are adult and older children's bikes in a useable and repairable condition.
When the bikes arrive to their hub, they are repaired and fully serviced by volunteers to ensure that they have a long service life when they reach their new homes. The bikes will then be gifted to people across the county
along with a cyclist starter kit, including safety equipment and training.
Shaun will also be responsible for supporting referrals for the scheme and ensuring that bikes are given to those in transport poverty as well as encouraging people to take up cycling to improve their health and wellbeing, particularly long-term conditions.
The North Hykeham hub is looking for volunteers to get involved with the scheme, especially with supporting bike refurbishments.
Active Lincolnshire, is running the scheme as the county's charity which advocates the creating of inclusive, accessible opportunities for people to be active. The new scheme will rehome unloved and unwanted bicycles. Active Lincolnshire's aim is to recycle 500 bikes in the first year of the campaign, which will have a huge impact on the environment saving 7.5 tons of waste every year.
Have you a bike you wish to donate? Please go online to wheelsforlife.co.uk to find your local donation point.
Interested in finding out how you can receive a bike from the scheme? Please go online to https://www.activelincolnshire.com/wheels-for-life-bike-donation-lincolnshire/referral