Four tips for shoppers not to fall into seasonal shopping traps - according to Citizens Advice Mid Lincolnshire
New figures from Citizens Advice reveal the charity's national consumer service is contacted by worried shoppers every nine seconds, totalling an average of over 3,400 a day.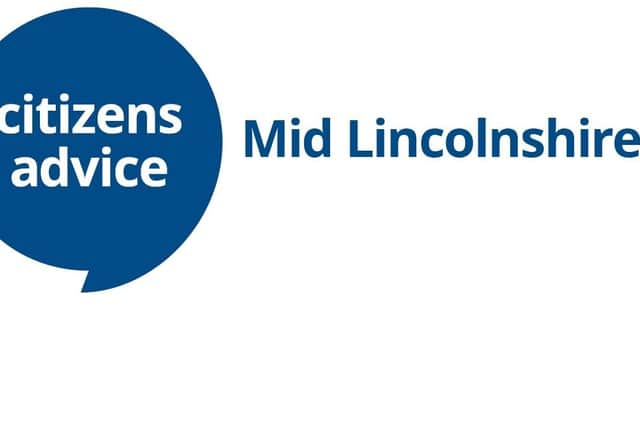 The service typically sees a spike in calls each January as shoppers seek help after problems with Black Friday, Cyber Monday and festive purchases.
The number of complaints received by the charity in January 2023 grew 28% compared with the month before.
Between January 1 and September 30 2023 Citizens Advice's consumer service helped with complaints ranging from defective goods (24% of complaints) - like broken mobile phones or out-of-date skincare products - to late deliveries or ones that didn't turn up at all (4% of complaints).
Ahead of Black Friday, Cyber Monday and seasonal spending, Citizens Advice Mid Lincolnshire is sharing its top tips to empower shoppers with the knowledge to shop confidently. This advice comes amid Consumer Awareness campaign (Monday October 16 - Sunday October 22).
The annual campaign is run by Citizens Advice in collaboration with the Consumer Protection Partnership (CPP), which includes Trading Standards and the Department for Business and Trade.
Louise Buckingham, Chief Executive Officer of Citizens Advice Mid Lincolnshire, said: "Day in, day out we hear of shoppers in North Kesteven and Boston running into difficulties with their purchases. As we focus on counting the pennies, unscrupulous sellers turn to using high pressure tactics or misleading promises to make a sale. Coming away with less than we bargained for can happen to anyone, even the savviest shoppers.
"With the spending season fast approaching and the financial pressures piling on, it's important we recognise the red flags and have the confidence to know what to do if things go wrong."
Citizens Advice Mid Lincolnshire is on hand to help shoppers if they end up with more - or less - than they bargained for this season:
1. Does it seem too good to be true?
If it seems too good to be true — it probably is. This is especially true for products which are 'must-haves' or are sold out in major retailers.
Be wary of sites offering big discounts, and ensure that you're buying from the retailer's official website so that you know it's a genuine product. You can find out if a company is registered by searching their details on gov.uk. Sole traders (someone who runs their own business) and partnerships (where two or more people run a business together) don't need to register with gov.uk, so you'll need to do further research on their site to make sure they're a genuine seller.
2. Check you're buying from a trustworthy retailer
Do some background research into the company. Start with an internet search about the retailer and have a look at their official website. Make sure you find their return and refund policies so you can understand your rights if something goes wrong with your purchase. Find out how they can be contacted, where in the world they're based and whether they're part of a consumer protection scheme.
Seeing what others say about the retailer can help you find out if it's a legitimate seller or not. But remember to look into reviews on other websites too, not just their official website.
3. How do they want you to pay?
Be cautious when a seller asks you to pay by an unusual means such as in iTunes vouchers, crypto currency or via bank transfer. These are harder to track and lack the vital protections that you get when paying by debit or credit card or by a third party app such as PayPal. Whichever way you pay, make sure you check the terms and conditions to understand what you're paying for.
4. If something you ordered hasn't arrived
If you bought something from a business to be delivered, it's the seller's responsibility to make sure the item is delivered to you. If the seller used a courier, they should chase the courier to find out what happened to your order - it's not your responsibility.
Check the delivery address you gave the seller. Then contact them and ask where your order is. If the seller claims they've delivered it or don't know where it is, you can ask for a redelivery. You might be able to get a refund in some circumstances.
For information and advice, contact Citizens Advice Mid Lincolnshire on 08082 787942.
Alternatively, you can email your query: [email protected] or attend one of their face to face drop in sessions.
For information about the service, drop in opening times and how they can help you, take a look at: www.camidlincs.org.uk