Super fan Katie is our own 'real-life' Barbie
With the Barbie doll revival showing no signs of stopping since the release of the hit film this summer, a Sleaford girl has revealed how she has modelled herself on the iconic fashion toy.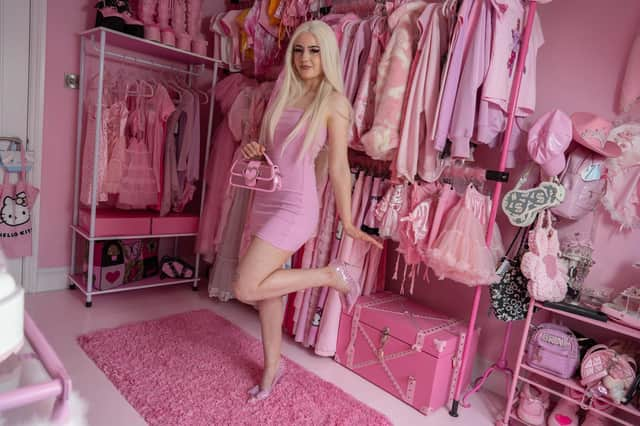 'Real life Barbie' Katie Loveday, who moved to the area a year ago, models her clothes, car and 'DreamHouse' on the doll.
Katie, 18, has dressed in all pink for as long as she can remember, but she stopped wearing her favourite colour in secondary school – after feeling pressure to dress like her friends and classmates.
She went back to her staple style once she left school in 2020 – now, she feels more like herself.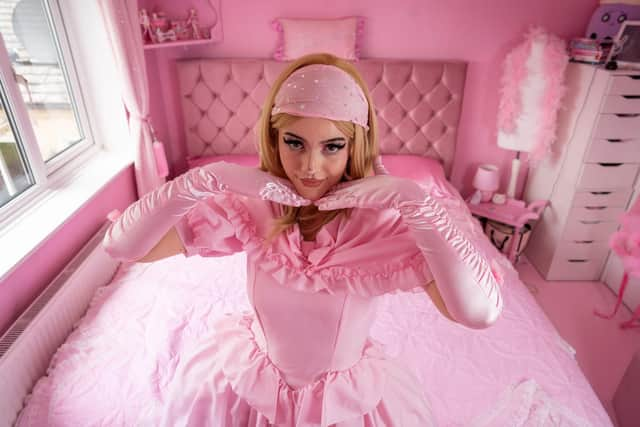 Katie, who is self-employed and runs her own clothing business, from Sleaford, said: "Since I can remember, I've always had loads of Barbies.
"I always got them as presents for birthdays, and Bratz dolls too.
"I had all the limited edition dolls – like the Dream Wedding Barbie and the one which came with the pink car. I dressed them up in all pink.
"Mum noticed my obsession and would always buy me pink clothes, as she loves it, too."
Katie's mum, Alison, 55, loves baby pink and has kitted her house out in lots of pink decor.
"My mum is very bling and sparkly," Katie added.
"She has a baby pink style, whereas I love all shades of pink.
"We're a very fashion oriented family, and she loves to sew and crochet, just the same as me."
Having dressed up in all pink since she was a toddler, Katie's style began to change in year seven.
Katie said: "I wanted to copy everyone else a bit - my style became very basic and very plain.
"I was wearing plain white t-shirts, white shoes and skinny jeans all the time.
"I felt very insecure in those outfits and I couldn't understand why.
"Once I'd finished school and become a more independent person, I realised I didn't actually look good in any of those clothes. I was just wearing what I thought other people wanted me to wear."
Throughout lockdown in 2020, Katie confesses her love for pink became an 'addiction'.
She said: "I remember in lockdown I had so much time on my hands, I just felt like I wanted to start expressing myself more.
"Even adding the smallest accents of pink to my make up – my confidence grew and I felt so much more like myself.
"I'd got my individuality back."
Now, Katie spends "a good chunk" of her pay on pink clothes every month and refuses to wear anything that isn't a shade of the colour.
"I shop online for new bits every single day," she added. "I have 'new collection' alerts on so many of my apps and have even managed to adjust it so it's only pink clothing.
"Then, when I've worn the outfits a few times, I usually just sell them and buy more."
Despite rediscovering her unique style, Katie admits it may not always be ideal for walking through Sleaford.
The interior of Katie's car, her bedroom and all her home decor are covered in pink – and thanks to the blockbusting Barbie film - she's looking to paint the outside of her car pink too.
She added: "I'm definitely going to be painting the whole thing in the future."