Mayfair magic winter wonderland awaits
Mayfair ... closest many of us come to visiting London's deluxe district is our tiny top hat landing on Monopoly's most desired rental property, game lost amid upturned board family unfriendly festive fit of pique.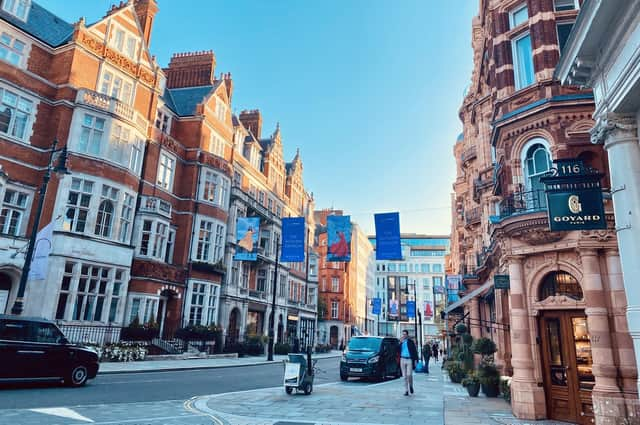 But, awash with affluent accommodation, elegant architecture and opulent occupants, this Westminster City select borough is in reality very much more a civilised affair.
Bordered by Hyde Park to the west, Oxford Street north, Green Park south and Regent Street east, the location lauded for its luxury remains a Georgian gem in the capital's crown.
So, don't wait to pass Go, make it your new year resolve to relax, recharge, reset with just such refreshing West End winter wonderland staycation.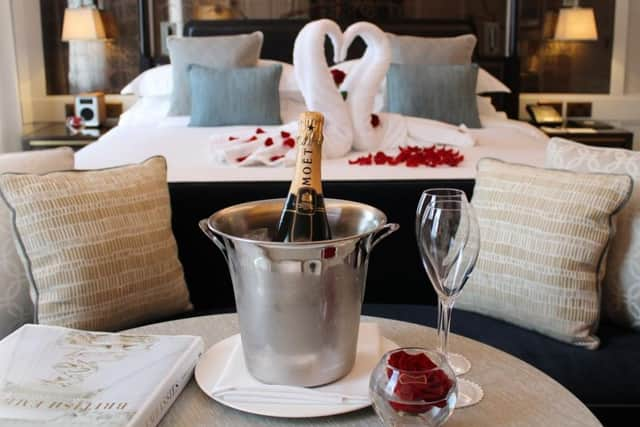 Where to stay
World class and welcoming, The Biltmore puts "more" into sumptuous stays, the perfectly placed Grosvenor Square establishment boasting 250 resplendent rooms, 57 suites, eight of them signature, offering stunning views across iconic cityscape skylines.
"A place where every detail is thought through, where we know our guests not just by name but by what makes them feel right at home," promises the five star flagship.
"Located in an area where some of the most influential people in British history and culture lived, our guests get to share in these stories while creating their own. Step inside and prepare for a truly exceptional luxury experience."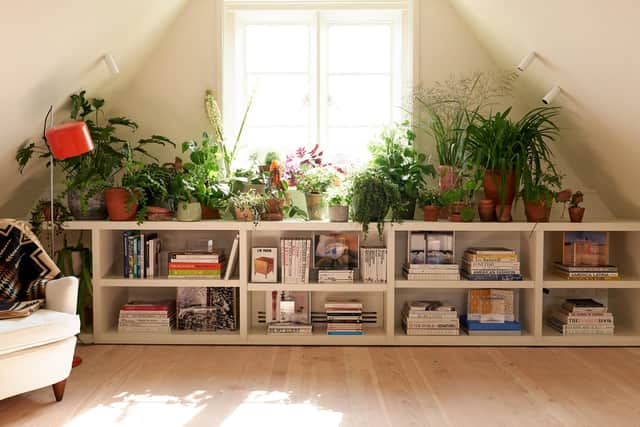 Where to dine
Pub manager Sacha Darnley and his talented team provide service with a smile just around the Mount Street corner at The Audley, one-time traditional neighbourhood local dating back to 1730, lovingly restored to inviting inn where history and contemporary collide, mahogany bar unique in its Dame Phyllida Barlow kaleidoscopic mosaic ceiling.
Owners say: "View some extraordinary artist commissions over five beautifully designed floors whilst you enjoy a delicious menu. The Audley work closely with farmers, growers and makers who provide fresh seasonal produce from around the UK."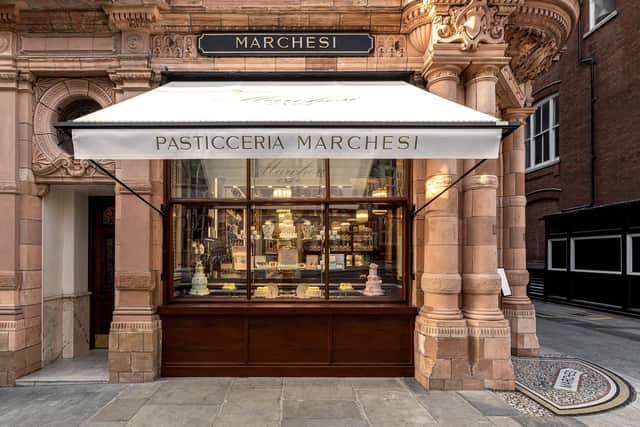 You'll be in good company, newly proclaimed King Charles having recently graced The Scottish Room, giving it right royal seal of approval. Visit www.theaudleypublichouse.com site.
À la carte accomplishment awaits at The Colony Grill Room, housed within Balderton Street's beautiful The Beaumont Hotel.
Nathaniel Newnham-Davies captured the quality eatery's enduring spirit in 1914 Gourmet Guide to London: "The modern Grill Room we owe, I think, to the Americans for the travelling American has his own very sensible ideas as to what comfort is.
"The grill room gives him an excellent dinner, just as long or short as he likes, served quickly in luxurious surroundings, and he can dress as he likes to eat it."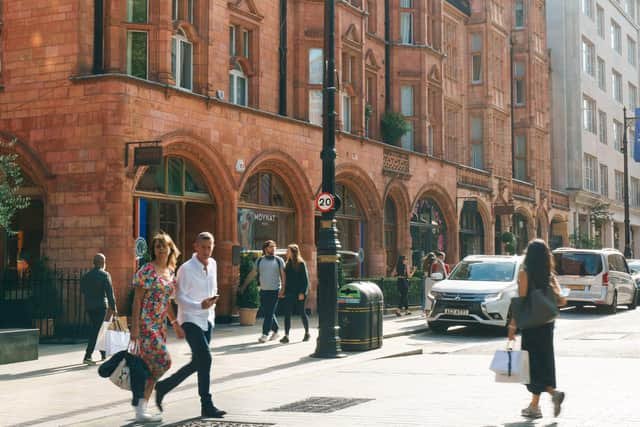 They say today: "Inspired by relaxed and sophisticated New York City grill rooms from the 1920s, The Colony exudes old world glamour, featuring signature dishes such as shrimp cocktail, Reuben sandwiches and decadent ice cream sundaes."
Restaurant to the rich and famous, you could - as this reviewer's star-struck partner confirmed - dine alongside Hollywood heartthrob Christian Bale. And, yes, superhero Batman begins with starters menu just like we mere mortals. Visit https://www.colonygrillroom.com/ site.
Wonder at the marvel that is Marchesi Mount Street corner café celebration of Milanese good taste, their success undeniably sweet.
If ever proof of the pudding is in the eating, it is here, remaining faithful to artisanal artistry steeped in time. Pasticceria Marchesi 1824 hints at heritage rich as its trademark panettone and pandoro pastries, passion for perfection unaltered over two centuries.
"The same magic can be experienced in the exclusive Mayfair district, respecting the spirit of the original landmark site, reinterpreting its atmosphere and ageless allure," they say.
"Here, classic favourites are displayed alongside an irresistible selection of new offerings from freshly prepared savoury dishes to sweet confections, all exquisitely presented and packaged to the brand's exacting standards." Visit ​https://www.pasticceriamarchesi.com/gb/en.html site.
When in London, channel Paris! And NAC has the knack to a fine art, its North Audley Street whitewashed brick and banquette seated site, complemented by wood-panelled cocktail lounge, delivering dishes decidedly délicieux.
"Friendly staff, good service, great food and fantastic location," reads recent review.
Bistro bosses say: "We serve globally inspired comfort food, healthy salads and decadent desserts with Parisian attitude."
And they're not wrong. Schnitzel (noodles optional) are among Julie Andrews and my favourite things, none better tasted even in the wiener escalope's Austrian homeland. Visit www.naclondon.co.uk site.
Where to visit
Bespoke big shots beckon at James Purdey & Sons, South Audley Street home to high-end sporting shotguns and rifles.
Proud holders of three Royal Warrants of appointment serving British and other European royal families, the firm has since 1814 perfected their niche service.
"When you own a Purdey, you continue the legacy of British shooting excellence. Browse our range of shotguns and rifles known for their craftsmanship and revered for their performance," say those behind this target for huntin' shootin' fishin' aficionados around the world.
"With precise attention to detail and craftsmanship, Purdey's clothing and accessories range further complements the lifestyle of any passionate shooter." Visit www.purdey.com site.
Everywhere is walkable within Mayfair - even for those of us nursing ACL osteoarthritis more gingerly than new-born babe - so, short limp later, MATCHESFASHION appears at Carlos Place.
"Modern luxury shopping destination for the confident global fashion customer" showcase, the store is central to coveted Curator Club branding. They say: "Discover the new curation of designers and collaborations on the retail floors of this stunning town house.
"You can also shop the full online edit via iPad, try on within 90 minutes and interact with QR codes via your smartphone to discover content that brings the house to life." Visit www.matchesfashion.com site.
Same street sees Hamilton's Gallery, home to the area's longest standing photography gallery.
Founded in 1977, what was Courtauld family racquets court and music room remains one of few global galleries specialising in works by modern masters of the medium. Attend before January exhibition end to enjoy BLAZE trail-blazing images by renowned Australian photographer Murray Fredericks.
"An astonishing body of work, Frederick's new series has fire as its central theme whilst transporting you to the vast regions of the Australian salt planes and wetlands," they say. Visit www.hamiltonsgallery.com site.
PR publicity concludes: "Fabulous fashion boutiques, Michelin-starred restaurants and some of the capital's most prestigious luxury hotels, seamlessly blend with street-side cafés and alfresco coffee houses, innovative independent stores, galleries and European-style wine bars, Mayfair has something for every visitor."
And it does exactly what it says on the tin ... of Beluga caviar, accompanied by Moet & Chandon Imperial champagne, naturally!
Mayfair five facts
High class Mayfair comes from humblest of beginnings, previously plagued by annual Shepherd Market May Fair, complete with chaotic bare-knuckle fighting and women's foot racing, before well-regarded Grosvenor family gentrified the district.
Mayfair is home to one of London's most haunted houses. "Berkeley Square is supernaturally fatal to body and mind" warned Lord George Lyttleton, referencing number 50, foreboding four-storey 1740 building reportedly populated by ghosts various.
Blue plaque buildings proliferate in Mayfair, commemorative signs marking local luminaries William, Duke of Clarence and St Andrews (later King William IV), Prime Minister Lord Rosebery, writer Somerset Maughan and Regency fashion icon Beau Brummell.
Sotheby's in Mayfair is location of the capital's oldest man-made object, the auction house accommodating above its New Bond Street door Egyptian igneous rock carved sculpture, dating back to at least 1600 BC, potentially 5000-plus years past.
Mayfair remains maze of secret passages and paths joining streets and cellars. Prestigious perfume company Penhaligon's and wine merchants Berry Bros. & Rudd house tunnels aplenty, latter's grand chamber reportedly linking St James's Palace to prostitutes.