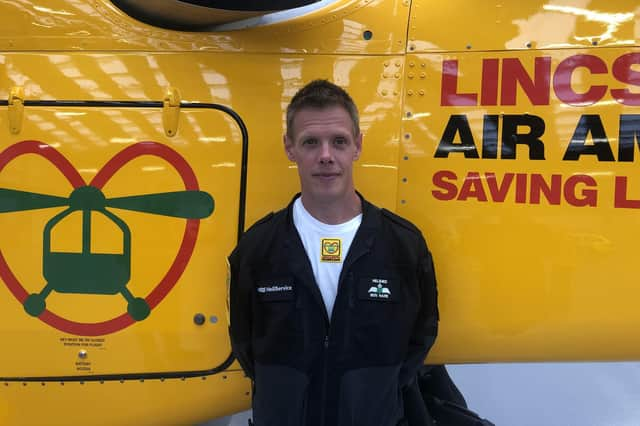 ​Lincs & Notts Air Ambulance (LNAA) pilot Ben Hare will soon be embarking on a new adventure with this wife – caring for cheetahs in the wild.
"My wife has been given an opportunity to do some conservation-based field research in South Africa working with cheetahs," explained Ben. "We met on a similar project five years ago, and having worked with these beautiful cats before. It was probably only a matter of time before Africa called one of us again."
A LNAA spokesperson said: "Ben has always desired to work within a Helicopter Emergency Medical Service (HEMS). In fact, so keen was he to be a member of the LNAA crew that he applied to join two years before a position became available!"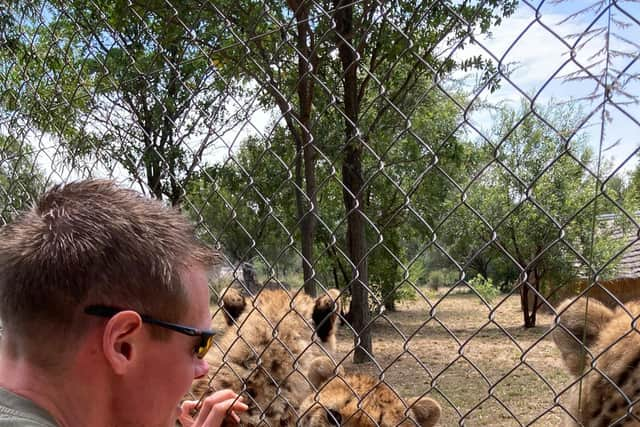 Ben added: "My parents are farmers, and I would see helicopters land on neighbouring farms to attend agricultural accidents, so I realise the value that the service has to our county, especially with its poor road network."
Ben joined LNAA in 2021 and has flown over 170 life-saving missions taking doctors and paramedics to all corners of Lincolnshire & Nottinghamshire and transporting some of the most critically ill patients to hospitals.
One tasking on Christmas Eve last year is burned into his memory.
He recalls: "Our team was activated to attend a cardiac arrest near Grantham. We were the first medical resource to arrive and after treating the patient, we flew him to Lincoln County Hospital. It was certainly the speed of our helicopter and the immediate intervention from our highly skilled HEMS medics that played a pivotal role in the patient survival."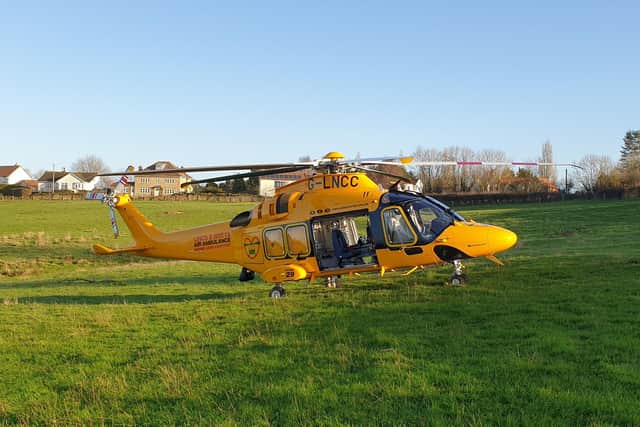 Chief Pilot Llewis Ingamells valued the impact Ben has made at LNAA. He said: "Ben is a true 'Lincolnshire Lad' and will be immensely missed. Not only a superb pilot, Ben is also one of a small number of people internationally qualified to service and repair our state-of-the-art night vision goggles in-house."
Ben will keep a hand in flying helicopters alongside supporting his wife's work, as he has taken a flight role in oil and gas support, something he did prior to joining LNAA.
He sums up his experience working with LNAA: "I am grateful for the opportunity to serve at LNAA and to my colleagues for the comradery and friendship over the last 18 months. HEMS is known for being difficult to find work close to your home, and many pilots travel across counties to serve an air ambulance.
"That being said, I have strong family ties in Lincolnshire, and I hope that when my personal situation allows me to return to the UK, an opportunity at LNAA will again present itself. I would certainly love to come back and serve the people of my county".