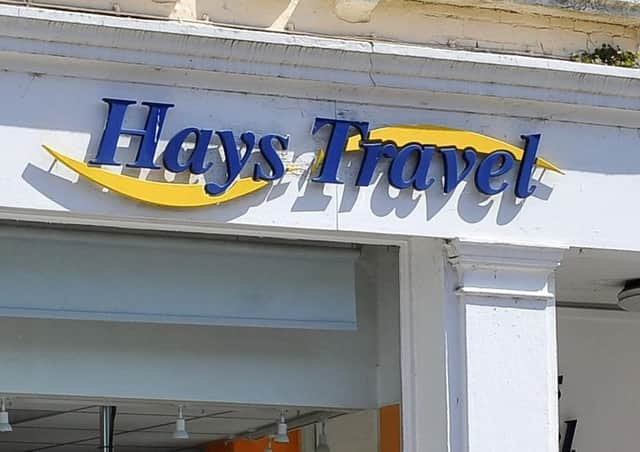 The Sunderland-based company, which bought up all of Thomas Cook's travel shops when it collapsed in 2019.
The company announced yesterday that it will not reopen 89 of its 535 shops nationwide after a review of its recent market performance since the take over, which has been hit by the latest COVID lockdowns and travel bans harming its plans to bounce back from last year's restrictions.
A Hays spokesman said three stores in Lincolnshire, at Boston, Spalding and Grantham will not reopen after lockdown as the leases will not be renewed following the expiry of their licence period and branches being reviewed across the country.
However, branches in Sleaford, Lincoln, Skegness, Grimsby and Stamford will be some of the 83 per cent of stores that will re-open.
The travel firm says 388 staff will be affected by the closures across the country out of the 7,700 people employed.
It was forced to act as part of a two-year business plan to be ready once the coronavirus pandemic lifted.
The spokesman said: "We are doing all we can to offer alternative work and there are a number of ways we are doing this. All staff are being offered a number of options for alternative work and we are discussing that with them now."
This could mean working from home or filling vacancies.
There are, on average, four members of staff based at each store.
She added: " There are other Hays Travel stores near and all customers continue to be looked after by staff working from home via phone, zoom, FaceTime and other means during lockdown."