Our stay three years ago has remained in the memory and after the long drag of the 2020 lockdown it felt like a real treat to once again indulge in fine dining food, five-star luxury and top class service in the West Midlands countryside.
Unlike many hotels of its kind, you don't have to drive far from civilisation as Hampton Manor, near Solihull, is just a stone's throw away from the M42 motorway which serves major landmarks like the NEC and Birmingham Airport.
This time we were booked in for the hotel's new two-night foodie staycation which, after the warmest of welcomes, began with a cream tea in the courtyard, a space that has been transformed into a colourful summer house and pop-up 'Nyetimber' bar, dedicated to the award-winning English sparkling wine.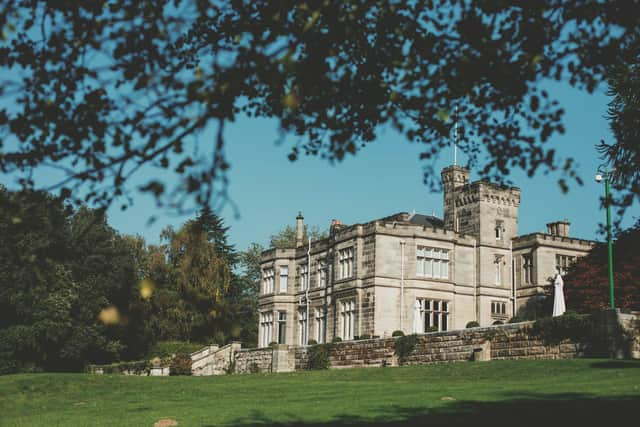 After check-in we were led to our room - the Robert Peel suite - which was not shy in terms of size. Giant bay windows gave panoramic views of the vast garden and there was nothing extra we could have required as the room came equipped with a huge bed and lounge space along with fresh coffee to grind, a bluetooth audio system and home-baked cookies. It's the little things that makes a house a home and that's what Hampton Manor prides itself in.
Dining in a candlelit greenhouse may seem like an obscure place to eat, but a meal in the hotel's Smoke restaurant, set in the grounds of the walled garden, is yet another unique experience Hampton Manor provides which sets it apart from the rest.
The name tells you everything you need to know about the type of cuisine on offer as everything is prepared on a wood fire. We enjoyed a set menu of carrot and goat's curd to start, sumptuous slow-cooked lamb for main course and delicious apple pie for dessert, all paired with a selection of carefully-picked wines.
Now I'm no whiskey connoisseur, but back in the main house we just couldn't go to bed without warming the cockles during the tasting session that was in full flow, with a variety of malts, scotches, bourbons laid out on the bar, along with a host of others to try.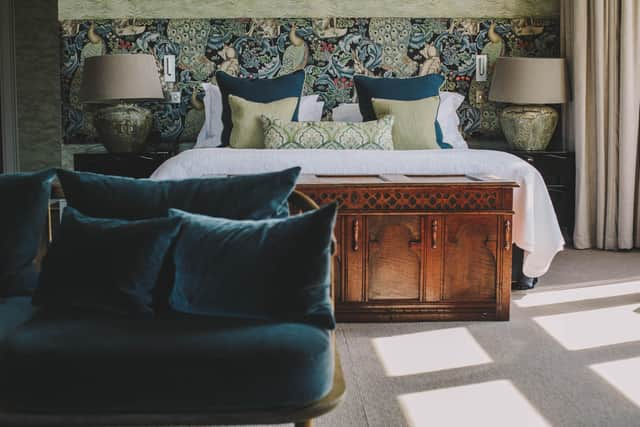 For the duration of our stay the weather was awful, but that didn't matter as after a hearty breakfast the next morning we were able to treat the Manor like home by enjoying drinks and board games in the lounge while listening to the hotel's extensive vinyl collection.
Who wouldn't want to kick back with a cocktail next to a roaring fire with a bit of Sinatra in the background? It felt like we were residents rather than guests!
The scheduled 'without the bull' wine tasting session was a fun way to spend the afternoon as we listened to vineyard stories and heard of the hotel's exciting plans for the future, which includes the unique creation of a cookery school to tie in with the food staycation experience.
It's clear that food is where the hotel's heart is and before long it was time for the day's main event at Michelin-starred restaurant Peels which provided us with a tasting menu experience of five magnificent courses and wine pairings which danced on the pallet.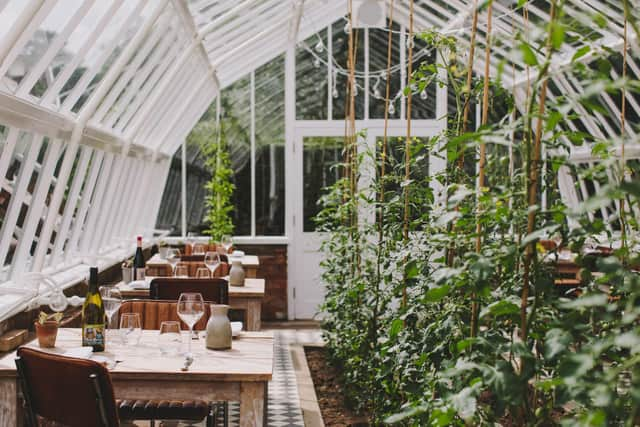 Just like before, it was gastronomy at the highest level as we took our time savouring dishes showcasing beetroot, potato, wagyu beef, wild duck, monkfish, raspberries and chocolate. Special mention goes to Peels' signature 'cheese on toast', which was to die for.
It's been a tough year for the hospitality industry, but it's clear there are bright times ahead for Hampton Manor which, despite everything, is managing to stay ahead of the game.
Address: Shadowbrook Lane, Hampton in Arden, Solihull, B92 0EN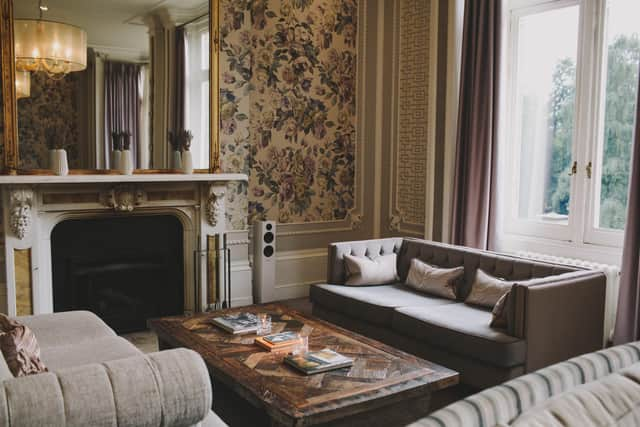 Two night staycations are priced from £365 per person with dinner on both nights in two different restaurants (Smoke and Peel's), bed and breakfast and inclusive of a complimentary wine tasting. Bookings https://hamptonmanor.com or call 01675 446 080.