Swiss lakeside vines meet grape expectations
There's surely no better way to drink in Switzerland's special culture than by visiting vast vineyards surrounding the country's most expansive, and impressive, body of water.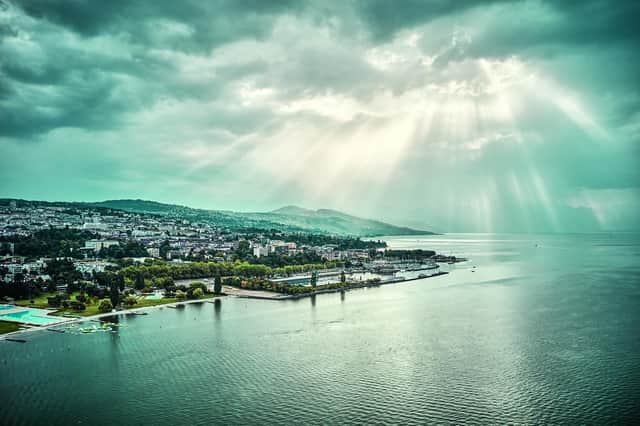 Lake Geneva - Lac Léman to locals of palm-studded Swiss Riviera stretching along this crescent shaped waterway's north shore from Lausanne to Montreux - is overshadowed by vines various, themselves overlooked by Alpine peaks.
Lakeside life trip itinerary was wine lovers' wonderland, fully appreciated even by ill-educated among us, more accustomed to Carlsberg than Chablais.
If the former drink did gastronomic lake break, this would be it, wining and dining in style across Vaud, largest canton in French-speaking Switzerland, home to 800,000-plus inhabitants.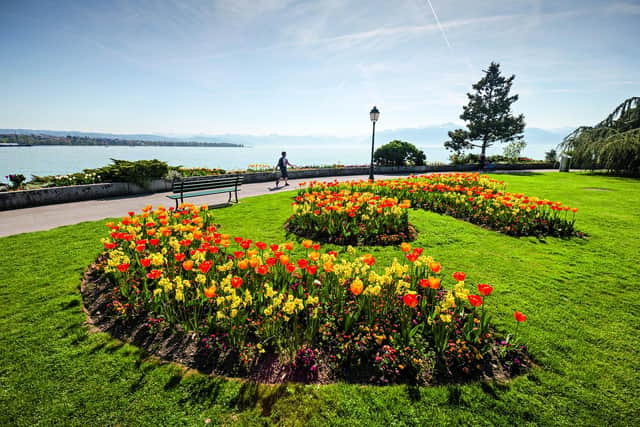 Second largest Swiss wine growing area, these slopes accommodate six vineyard regions, producing quarter of the country's vino from varied grapes.
For true taste of fine vinification, look no further than Vufflens-le-Château Perey Vignerons-Encaveurs estate, dwarfed by Disney-Pixar storyboard castle, where you can raise glass or three to family affair success steeped in centuries, celebrated among Gault et Millaus top 150 Swiss wine-growers, clutch of awards secured for quality Chasselas, Pinot noir, Servagnin and Cuvée Solange, latter scoring impressive 91 of 100 points.
Also well worth toasting together is Domaine de la Crausaz among Lavaux vineyards, UNESCO world heritage "paradise on earth" whose lofty terrace offers panoramic vistas as superb as delightful drink, expertly paired with appetising tapas, 8,000 plants per hectare soil toiled since 1515 with environmentally friendly "conscience, love and enthusiasm".
Lausanne Plateforme 10 unique arts district embraces along sprawling esplanade three museums and two foundations, welcoming waterside walk from world's foremost Olympic archive, featuring sculpture garden and 10,000 artefacts, attracting annual 250,000 visitors, among more than 100 museums across the canton showcasing freshwater fish to food to fine art.
When it's spring again, I'll bring again, tulips from ... Morges! Who bloomin' well knew the municipality's Parc de l'Indépendance has since 1971 been ablaze with free Fête de la Tulipe's 300 varieties among 120,000 tulip, daffodil and hyacinth bulbs. We know now, this year's amazing technicolour dream display certainly living up to its "Stars" theme.
Brasserie de Montbenon's epicurean reputation is as high as ceilings of the former 1908 Casino rotunda, extended by southern sheltered terrace, embellished by elegant Belle Epoque-evoking ironwork awnings, the vibrant venue awarded coveted Café historique de Lausanne plaudit.
Further gastronomic greatness awaits at Pavois Restaurant of the Romantik Hotel Mont-Blanc au Lac, ambiance split between ground floor relaxation and first floor elegance, varied menu awash with regional specialities including locally caught perch and char, fresh as majestic Mont Blanc air circulating above.
"The world on small plates" duly deserves bigging up at Eat Me Restaurant and Cocktail Lounge, where guests are invited to "take a culinary journey around the world" sampling and sharing tapas as internationally diverse as the exciting establishment's eclectic clientele.
Perfectly positioned Hôtel de la Paix offers four star accommodation within standard, superior and deluxe bedrooms overlooking old town rooftops and wondrous waterscape. Exuding style since its 1910 opening, the location boasts bistronomy restaurant offering local cuisine, Le Coup de Soleil, La Terrasse de la Paix and La Paix Blue Bistro Bar terraces.
So, if as the traditional gag goes, Switzerland's white on red flag is a big plus, then this top trip provided plus points aplenty.
Switzerland Tourism: For more information visit MySwitzerland.com.Swiss International Air Lines: SWISS offers more than 160 weekly flights from London Heathrow and City, Manchester, Birmingham, Edinburgh and (seasonal) Gatwick to Zurich or Geneva. One-way fares start from £76 to Zurich, £54 to Geneva, including all taxes, fees and surcharges, single checked luggage weighing up to 23kg and one item of hand luggage. Visit swiss.com.Swiss Travel System: Range of exclusive travel passes and tickets for UK visitors. The Swiss Travel Pass offers unlimited travel on consecutive days across Swiss Travel System rail, bus and boat network, covering scenic routes as well as local trams and buses in around 90 towns and cities. Also includes Swiss Museum Pass, allowing free entrance to 500 museums and exhibitions. Prices start from £186 for three-day second class ticket. Visit mystsnet.com.