Take a taste of the Cognac region
Tara O'Rourke spends a weekend away in an area of France made famous by a drink loved by US rappers (but not by the French themselves!)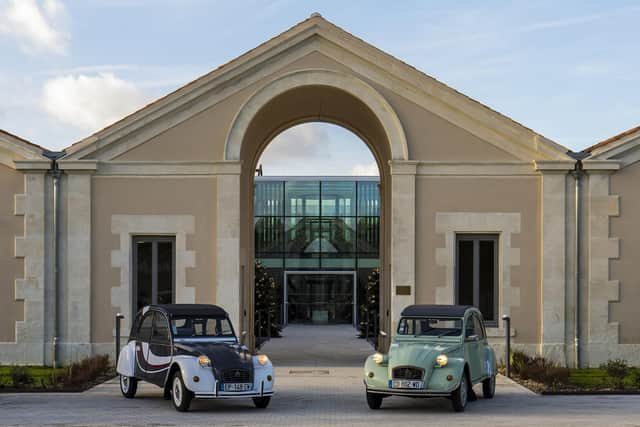 Hotel Chais Monnet and Spa in the south west of France is an ideal base for this region, just a short drive from Bordeaux and with easy access from La Rochelle - Île de Ré Airport. Cognac is home to 400 houses producing their own version of the luxury drink, including Martell, Hennessy and Rémy Martin. One more recent producer is US rap star Jay-Z who has his own Cognac label D'ussé.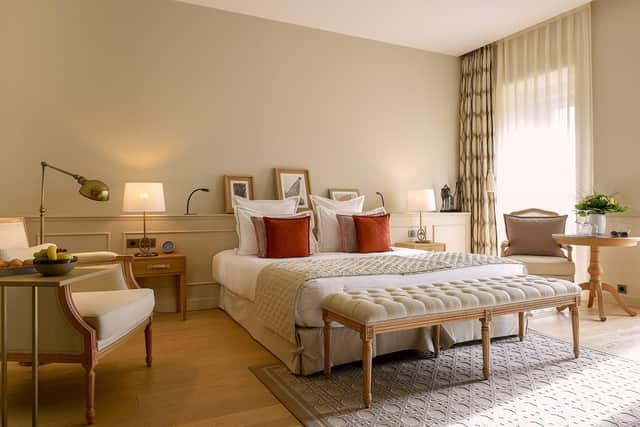 The hotel, which opened in 2018, had impeccable celebrity status from the start as it was transformed from the original 19th-century Cognac trading house and cellars by Javad Marandi, owner of cool hangout Soho Farmhouse in the Cotswolds.
The 92 rooms and suites with four additional, larger apartments are reached via the vast glass atrium and designed around the old structures and decorated with dramatic modern sculptural pieces. The spacious rooms exude rustic charm making the most of original wooden beams but balanced with country chic. The decor goes from warming ambers to deep tobacco tones. We heard that a recent guest staying in the Presidential suite was American artist Usher, who has a long-time collaboration with the Rémy Martin label.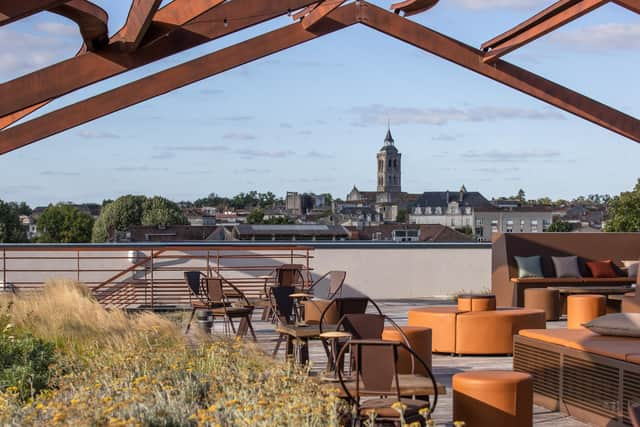 The hotel has two restaurants with the one Michelin starred Les Foudres (the cathedral) fine dining eaterie housed in the former cellars lined with 100-year-old Cognac barrels. The five-course tasting menu is not to be missed, especially with paired wines. Breakfast, lunch and dinner can be enjoyed in La Distillerie restaurant, stunning under huge beams and among stone pillars. One stand-out dish was the white asparagus and lobster linguine - sublime. Don't miss a Cognac-inspired cocktail too. The jazz bar, Le 1838, stocks over 220 different brands, including single batch and limited edition Cognacs. Take time to look out over the five acre hotel complex from the rooftop terrace.
With all that Cognac on offer, Le Club's wellness offerings make good sense during a stay here with its indoor and outdoor pools and many other facilities and treatments. Another highlight is a visit to the nearby Hennessy Cognac house which begins with a trip across the Charente River and continues with a fascinating tour, including a newly-introduced, mind-blowing VR experience. You can take to the road on an electric bike tour of Cognac vineyards or take the wheel in a Citroen 2CV drive around the area.
Cognac was first produced in the 16th Century by the Dutch! They needed a way to preserve wine on its journey from France and found that double distillation worked. Further maturation in oak barrels improves the flavour further. Cognac has also been embraced by US rappers who love its luxury and old world image and Hennessy especially features in a lot of lyrics.
Nightly rates at Hotel Chais Monnet & Spa start from £190 per room, room only. Flights from London to Bordeaux or La Rochelle. For more information visit www.chaismonnethotel.com/en