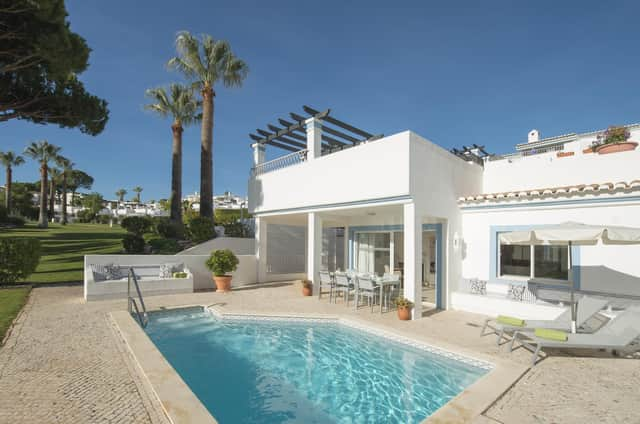 On a grey winter day, our family of four boarded a plane at Gatwick, bound for Four Seasons Fairways in Quinta do Lago. Boy were we ready for a holiday!
We'd been given so much help from this upmarket company in arranging our trip that everything felt incredibly easy from the moment our plane landed. The hire car they had booked for us was ready and waiting, and the journey to the resort was just 30 minutes. As we glided into their reception, I felt as warm and calm as the 24 degree weather. The benefits of booking a holiday after the summer rush are threefold: it's cheaper, there are no crowds and we didn't feel we compromised on the weather as it stayed between 23 and 27 degrees during our trip.
Quinta do Lago itself is a sprawling golf, leisure and lifestyle resort in Almancil, one of the Algarve's most affluent communities. As you enter the complex, there is an instant feeling that you are stepping up and into the land of luxury. The palatial spread of palms, immaculate gardens, dazzling residential properties, restaurants and retreats weave between the world-class golf courses and wind their way down to its very own beach and nature reserve.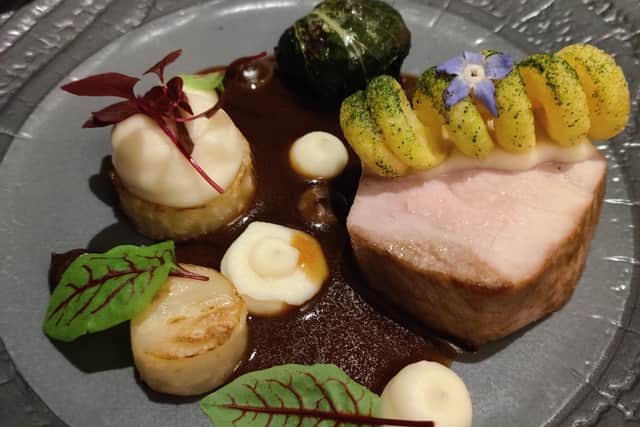 It's rare to find a resort that accommodates the needs of everyone within a family equally - our children are aged seven and 11. Child-orientated resorts can leave the adults feeling like they have been at a kids' birthday party for a week, and adult-oriented resorts leave the kids bored and fractious - either way, no one has had the holiday of their dreams. Four Seasons Fairways has really achieved the perfect balance, ensuring tots, teens, parents and grandparents can co-exist in perfect harmony. As we strolled to our villa on that first day, I was struck by the calm and peace.
The villa we stayed in was light, spacious and well thought-out, with parking extremely close by. I particularly liked the fact that each villa had a QR code on the wall which connected to the resort's bespoke app which had lots of useful information and contacts. The children had a large bedroom on the ground floor, next to its own bathroom with a shower, while we felt very grown up in our own penthouse suite upstairs. We were close enough to hear the children if they needed us, but far enough away to feel that we had a retreat of our very own - spa bath and all! The villa had a modern living area with a double sofa bed, utility room, ample dining area and kitchen with everything a family might need. On returning to the UK I promptly purchased the electric orange juicer they provided, so I could relive the fabulous Portuguese orange juice at every breakfast!
The facilities across the resort were excellent. Next to the main reception there is a games room with snooker table, access to the large lounge which sweeps into the restaurants and poolside bar. Every villa on the resort has either its own private swimming pool or a hot tub. Whilst having your own private pool is a luxury, the addition of both indoor and outdoor communal pools ensures your kids have an endless supply of playmates to occupy them, leaving the parents and grandparents free to enjoy a drink and lounge in the sparkling sunshine. Also within the resort is an outdoor games area to please the tweens and teens, a well stocked mini-mart with freshly baked goodies, a spa offering treatments, a gym plus bike hire to allow you to further explore Quinta do Lago without the need for a car.
Between pools and play areas, there was no shortage of entertainment for the children, but should the parents need some 'me time' the resort also offers a kids club. As a treat, my partner and I booked in for a relaxing couple's massage in the resort's spa while the children had a morning of crafts, baking and fun with the wonderful ladies who ran the club. We also booked one of the kids' club managers as a babysitter for a few hours one evening. She came with board games and activities in tow.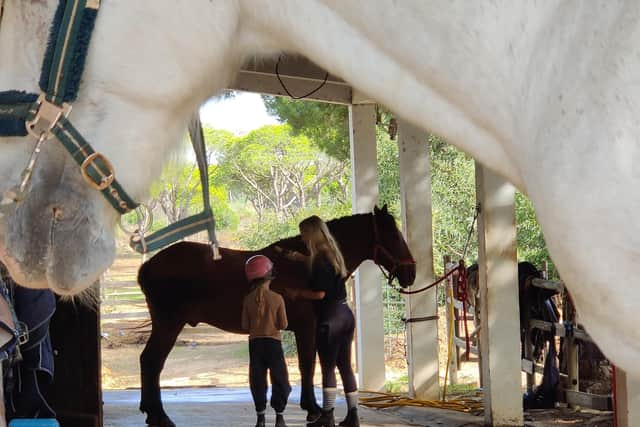 What did we do with our evening off? We made a beeline for Amara, the newly built, high-end second restaurant within the resort, with stunning views of the Algarvian hills. Our meal there was sumptuous, with the best octopus dish we have ever tasted. The attentive sommelier helped us navigate through three courses with expertise, while the live music lulled us into a restful food coma. The main restaurant in the resort cannot be faulted and serves fresh dishes daily. If you want to experience a moment of pure adult luxury, book a table at Amara.
I can't finish this article without mentioning the team that runs Four Seasons Fairways. Most of them have worked there for many years, repeat guests chat like old friends and they truly go the extra mile to make sure you have a pleasant stay.
You can easily remain content in the resort alone, but there are plenty of local activities worth making a day trip for. Try: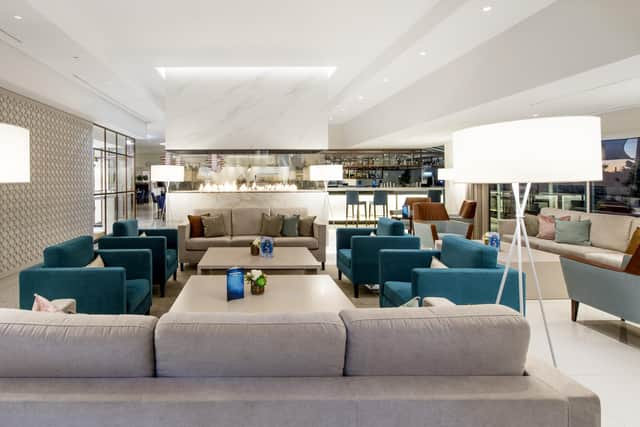 A macabre but fascinating visit to The Chapel of Bones, Évora
Lunch in the Old Town, Faro
Shopping at 'Algarve Shopping' (a giant mall)
The Aquashow water park, a new indoor water park in Quarteira, is the first and only indoor water park in the Algarve and on the Iberian Peninsula
Seven nights in a two-bed (sleeps 6) or three-bed villa (sleeps eight) or apartment with swimming pool or hot tub ranges from £1,250 - £3,950 on a self-catering basis. For more information visit www.fourseasonsfairways.com