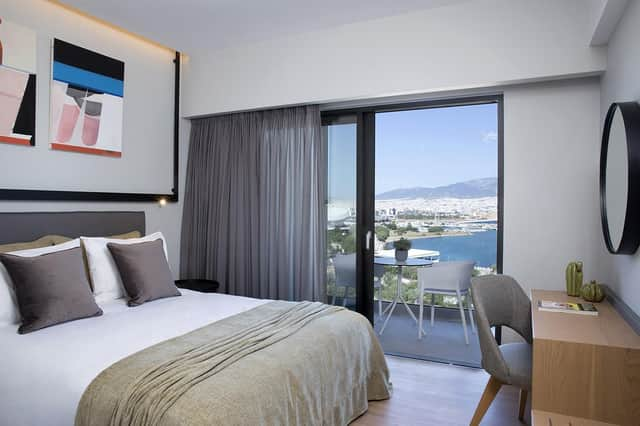 Arrived at Athens International Airport after a 3 hour 45 minute flight from Luton. It was then just a 25-minute, 15.5 mile taxi ride (70 Euros, £60) to our base for the weekend - The Alex hotel. It's right by the sea in Monte Kastella down by Mikrolimano, a marina lined with fancy seafood restaurants (including the Michelin-starred Varoulko). Delighted to find it's a stunning boutique hotel, modern and stylish with truly spectacular views of the Athens Riviera. Piraeus, the main port - Europe's biggest passenger hub - is a five-minute drive away. This makes the location ideal for those going island hopping, or, like us, those keen to sightsee in the city, but also enjoy time by the sea.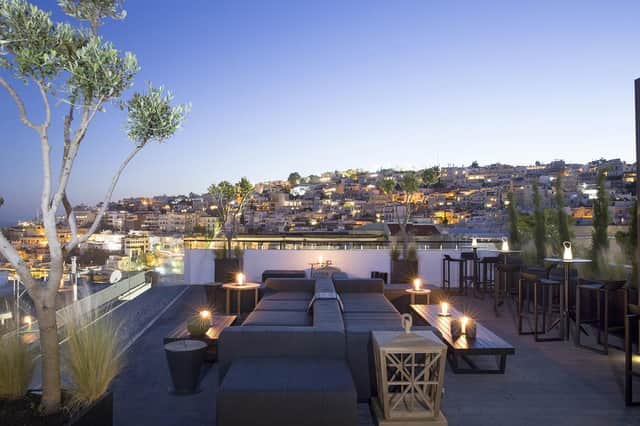 No better way to get into the Greek way of life than by tasting the delicious food. Our starter of a Greek salad was delicious. We followed with salmon tartare with mango coulis. Edible flowers made it so pretty. The service at the hotel was super. For drinks, coffees and quick bites and salads The Botanist is another relaxing place.
We took a five-minute walk down to Mikrolimano. As it was scorchingly hot, a dip in the sea was beckoning. We walked five minutes further along the coast to Votsalakia beach, which was a gorgeous place for a dip to cool off. An artisan, passion fruit gelato at 4.50 Euros (£4) from Davinci was a real treat as we relaxed by the sea.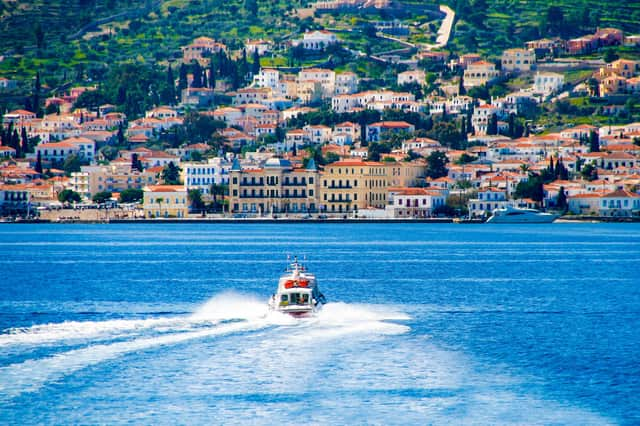 As we'd had a really early start, we decided to go back for a chill in our lovely room, one of 34, at the hotel, and enjoyed room service of pizza, which particularly delighted my teenage daughter. It was hand-made and so tasty with its topping of mushrooms and spicy salami. It was from one of the restaurants, The Nest, a rooftop bar and bistro with panoramic views from the Acropolis to the Niarchos Cultural Center. An ideal sunset spotting location, but we were in need of an early night as we had a really busy schedule the next day.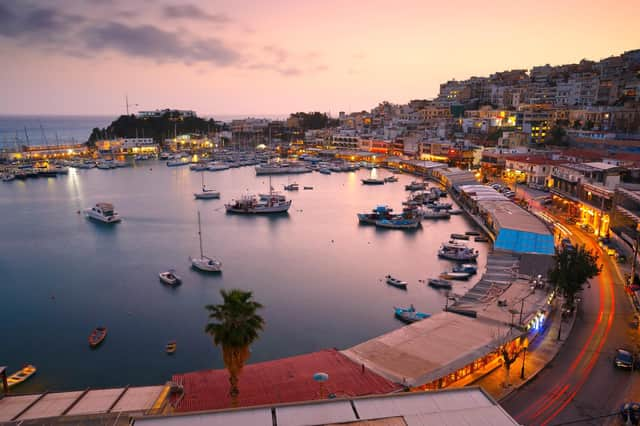 A taxi to the south side of the Acropolis is less than 15 Euros (£13) , which is very reasonable. We arrived just after 8am. We'd been advised to get there early and it really matters in the heat. Bear in mind that it's a steep climb to the Parthenon temple and can be a little slippery, so wear appropriate shoes.
We were so glad we took a fan with us and had made sure we had breakfast and drank lots of water as the altitude can make you feel sick. I recommend heading to the top first and then taking your time to look at the splendour of your surroundings on the way down.
Don't miss a visit to the museum which has a great cafe with a view of the Parthenon and is air conditioned so you can cool down. That's on the south slope side.
Some people recommend taking the entrance via the south slope, but it's a steep climb. We found the north slope better and if you get there early it's even better!
More exploring around Plaka and Monastiraki in Athens old town which is much bigger than you think, so allow a few hours for exploring. Plaka's major monuments include the Roman Agora, the Tower of the Winds and Hadrian's library. Start a stroll around Monastiraki from the square. The flea market is awesome where you will discover lots of souvenir shops with great jewellery and T-shirts, and traditional tavernas in the shadow of the Acropolis. Shop assistants want to chat and it's worth looking around as prices can vary. There is, however, something for everyone. There are many enticing and super restaurants here too. Try @hoocut for traditional dishes. We were offered tap water in nice cafes and restaurants, but I'd strongly advise bottled water. I would also recommend using an umbrella to shield you from the sun.
Very tired, but buzzing with all the knowledge and experiences we had enjoyed, we took a taxi back to The Alex. It's worth haggling over the price as you might get a discount. After freshening up in our room with a view, we made our way to the roof terrace for a welcome cocktail. A relaxing end to a wonderful day at a bucket-list destination. Enjoyed a steak dinner to finish off a perfect day.
After a leisurely start we decided to head for the sea and take in a mini island-hop excursion. Sailing along the Saronic coast was blissful as we visited the islands of Agistri, Moni, and Aegina. On the agenda were visits to ancient temples, glimpses of wild peacocks and walking trails. My daughter and I really enjoyed exploring on bicycles for a small extra fee. Our highlight was enjoying drinks being served as we relaxed on loungers whilst cruising along. Swimming and snorkeling right off the boat was so much fun and the Greek lunch on board completed the luxury. An all-day tour costs around £121 (137 Euros).
Olympic Holidays offers a number of island-hopping experiences. The Authentic Greece Island Hopping Experience, from £1,439pp for nine nights traveling in summer 2023, includes all accommodation, flights and on the ground transfers. The Saronic islands of Spetses, Aegina and Poros are a fantastic island-hopping combination. Spetses is a traditional little island with a history stretching back 10,000 years and has been able to retain a true sense of old Greece. Aegina is the closest island to Athens. The island's highlight is the famous Aphea Temple. Lively nightspots, cafes and shops line the waterfront on Poros island. For more information, visit www.olympicholidays.com