Travel: Discover the beauty and fun of sustainability in north Germany
Peter Ormerod finds hope for the future in the past on an enlightening and invigorating trip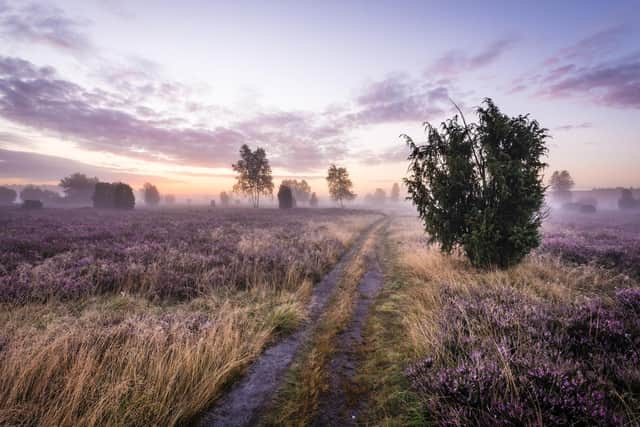 Sustainability. It may not set the pulse racing but it's one of the buzzwords of our time. So much so that it's tempting to think of it as a new idea.
Spend some time in north Germany, however, and the word takes on a different meaning. They've been doing sustainability for quite some time. Centuries, in fact. Which rather suggests they know what they're talking about.
And it turns out it doesn't need to be a dull and worthy concept. On the contrary: here it means colour, stories, fascinating people and remarkable places. It's a world of discovery and enjoyment and it's really not far from home.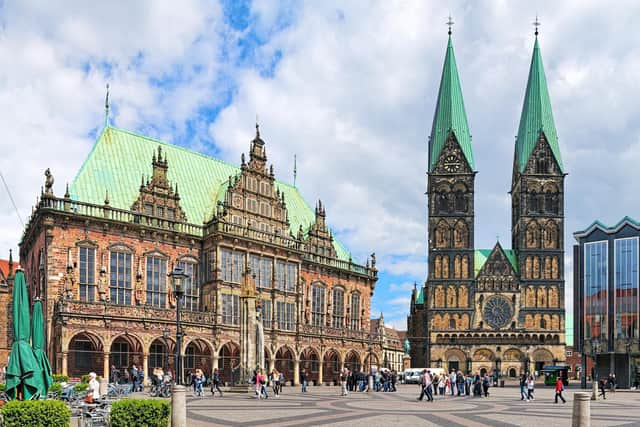 It took about 90 minutes to fly from Heathrow to Hamburg. From there, we headed south to the vast and vibrant Lüneburg Heath, alive with heather that shows its richest mauve finery in August and early September. One imagines it is what heaven looks like if you are a bee, which may be why it is something of a heartland of honey. We met master beekeeper Klaus Ahrens, whose family has been making honey there since 1910; the tradition of beekeeping on the land goes back hundreds of years. If anyone was ever born to do this job, it is Klaus, and his fearlessness is something to behold: no protective suit for him. (Yes, he gets stung repeatedly. What of it?) The same ways are used now as have always been, and the resulting honey is a world away from your standard supermarket fare, so deep and lively.
We spent the night about 40 minutes away in the enchanting setting of the BioHotel WildLand; the place feels so natural and relaxed it is as if it has somehow grown by itself among the trees. The historic buildings make for a memorable stay, while the restaurant's organic fare is sumptuous. (It's very much OK to eat burgers here; they originate from Hamburg, after all.)
You tend to get odd looks if you tell people you've had an interesting conversation with a German shepherd, but it's worth spending time with Carl Kuhlmann, whom we met the next day. Under the care of Carl and his dog Yula are hundreds of Grey Horned Heidschnucke, a breed of sheep that has kept Lüneburg Heath beautiful since the middle ages. They all have different personalities, says Carl, but they all know his voice; his mastery of the ancient craft is something to behold.
After a hearty yet elegant lunch at the nearby restaurant Schäferstuben, we drove two hours to Bremen, our base for the next three nights. What a fine city, a place of fairytale charm and contemporary freshness. It has long cherished and championed freedom; it was proudly independent at the time of Germany's Holy Roman Empire and found itself at odds with the church. It lost its autonomy under Nazi rule, but regained it after the Second World War. A statue of the heroic Roland, a symbol of freedom, has stood in the heart of the city since 1404; next to him is the Gothic town hall, built in 1405. But the city is no museum exhibit; there is plenty of youthful energy about. Dinner at the pleasingly unpretentious Feldmann's Bierhaus down by the river preceded a tour with the costumed Night Watchman, who tells dark and sordid tales of city life in times past with devilish relish.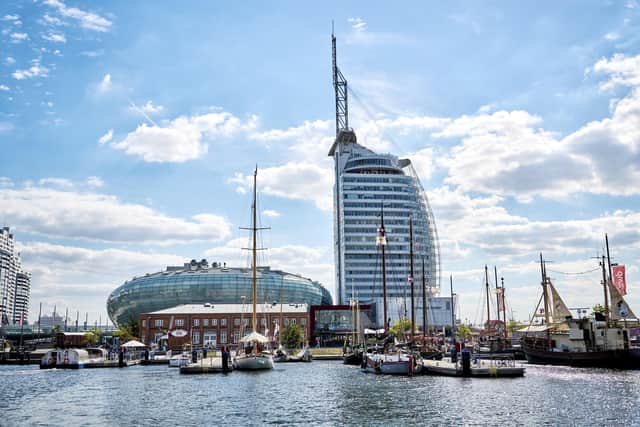 Next up after the first of three nights at the sleek and stylish Radisson Blu was a 35-minute drive to the small town of Worpswede for another timeless activity. From the middle of the 18th century until the beginning of the 20th century, peat barges were the only means of transport in the boggy-wet country near Bremen, their black oak boats and brown sails becoming a customary sight on the many small waterways. The barges still run today, albeit with cargoes of visitors; the vessels are powered mostly by quiet electric motors, charged with green electricity, but they raise those sails, too. Conservation efforts have intensified over the past decade, and it all makes for a placid and peaceful way to touch the past. The restaurant Hammehuette offers a riverside location for lunch. It's also worth looking around Worpswede itself: the quality of its light has made it a haven for artists for around 150 years, resulting in some beguiling architecture, a fine gallery and much else besides. Then back to Bremen, where the Ratskeller beneath the town hall was an atmospheric location for dinner.
Our final day was spent an hour north of Bremen in the seaport city of Bremerhaven. It's not all industrial: there are cycle tours of the marshy 3,400-acre Luneplate nature reserve, home to water buffalo. Restaurant Dock IV specialises in flavoursome local produce; fish is its speciality. And one of the city's main attractions reminds us why this sustainability stuff is so important: the Klimahaus gives visitors a taste of climate zones around the world, from the tropical to the polar. Feel intense humidity and sharp chill while following a story of humankind's effect on the planet. Then back in Bremen for dinner at restaurant Luv, which serves dishes made with creativity and flair, one eye on the past and another on the present.
Refreshing, enlightening, invigorating and fun. It's sustainability, but maybe not as we have known it. Keep it up, Germany – and may the rest of us learn from you.