Almost £200,000 spent on temporary housing for homeless in Boston – as council calls for support
Almost £200,000 was spent on temporary housing for the homeless in Boston in the year to March, figures show.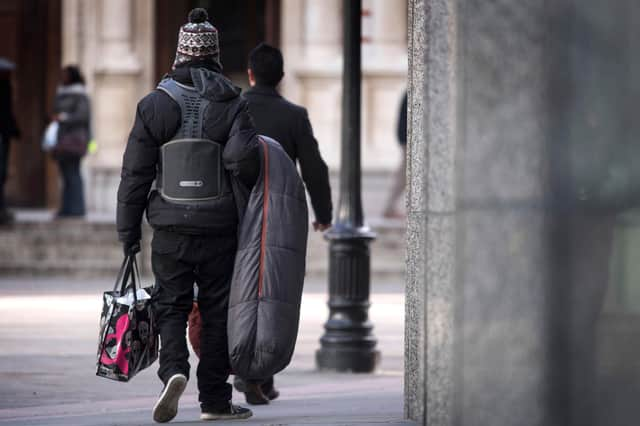 Almost £200,000 was spent on temporary housing for the homeless in Boston in the year to March, figures show.
More than 100 district councils across England have urged the Government to take action to prevent a homelessness crisis.
Figures from the Department for Levelling Up, Housing and Communities show £195,000 was spent on temporarily housing the homeless in Boston in the year to March.
This was not paid for by the council's central budget – instead being covered by other sources, which could include housing benefits or provision from other local authorities.
On Monday a group of council leaders sent a letter to Chancellor Jeremy Hunt, urging him to raise local housing allowances and provide £300m in discretionary housing payments by March 2025.
Anne Dorrian, leader of Boston Borough Council, was among those to sign the letter.
Councillor Hannah Dalton, the District Councils' Network housing spokesperson, said: "The fact that 119 council leaders from all political groups have joined up to demand urgent action from the Chancellor on homelessness demonstrates that we are in an emergency situation, right across the country.
"Councils simply do not have the money to cope with this surge of demand for temporary accommodation and without action from Jeremy Hunt they will have no option but to cut services."
"Such is the scale of the problem that some councils will find themselves effectively bankrupt," she warned.
Shelter, a homelessness charity, has blamed the freezing of the housing benefit combined with "decades of failure" in housing policy for the growing cost of temporary accommodation to councils.
Polly Neate, chief executive of the charity, said: "We simply can't keep throwing money at grim B&Bs and hostels instead of focusing on helping families into a home."
"With a general election on the horizon, no one can afford to continue to ignore a crisis of this magnitude."
In Boston, £173,000 was spent on bed and breakfasts – the most of any type of temporary accommodation in the area.
Ms Neate continued: "As an immediate solution, it's vital the Government uses the Autumn Statement to unfreeze housing benefit, so it does what it's meant to do: stop people on low incomes from becoming homeless."
She cautioned "the only lasting solution to the housing emergency" is investment in affordable social housing, with prices pegged to local incomes.
Across England, £1.7 billion was spent on temporary accommodation in 2022-23.
Figures from the end of March show more than 104,000 households were living in temporary accommodation across England.
Nearly two-thirds of these households were families with children.
A spokesperson for the Department of Levelling Up, Housing and Communities said: "Local authorities have seen an increase in Core Spending Power of up to £5.1 billion or 9.4% in cash terms on 2022/23, with almost £60 billion available for local government in England.
"We are committed to reducing the need for temporary accommodation by preventing homelessness before it occurs in the first place, which is why we are providing councils with £1 billion through the Homelessness Prevention Grant over three years."
"We are also delivering a fairer private rented sector for tenants and landlords through the Renters Reform Bill which includes abolishing Section 21 'no fault' evictions," they added.