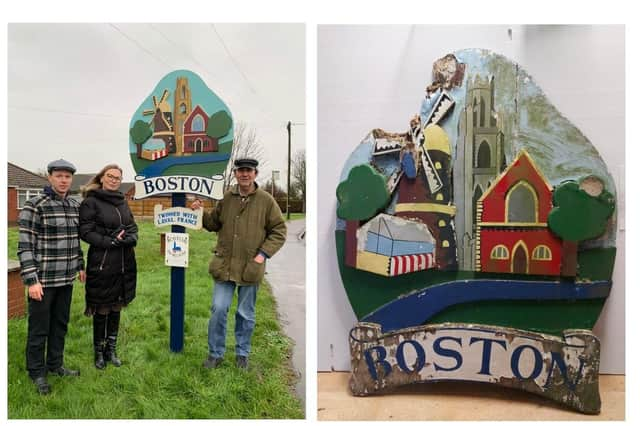 As reported in the Standard last month, the new signs were created by Dmitry Buravlev and his wife Natalia, along with resident Mike Gilbert.
Dmitry and Natalia turned their home into a makeshift studio last year, spending 350 hours creating the boards from scratch and painstakingly painting them all by hand.
The new signs are more detailed than the old ones - with a fresh angle on the Stump showing more features of its iconic tower and windows.
The project was the idea of Mike Gilbert who noticed the delapidated state of the old signs.