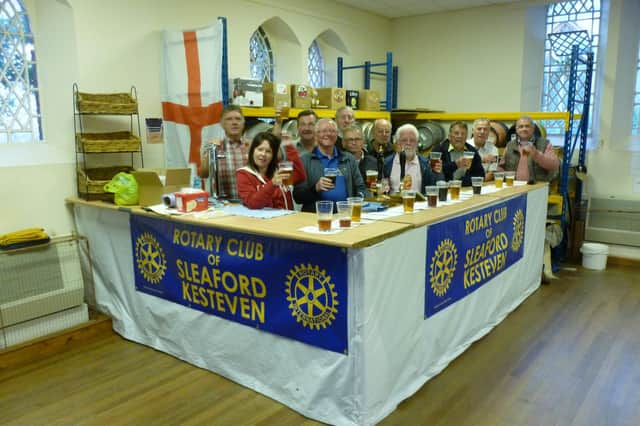 The countdown is on to the return of the St George's Beer Festival in Sleaford.
The event will take place in St Deny's Church Hall from Thursday to Saturday, April 21-23 and feature 20 beers, ciders and lager. In addition, there will be a small gin bar, with wine and soft drinks also available. Entrance is free.
Opening hours are as follows: April 21, 6-11pm; April 22, 11am to 11pm; April 23, (St George's Day), 10.30am to 11pm, with entertainment from 'The Kilburns' in the evening.