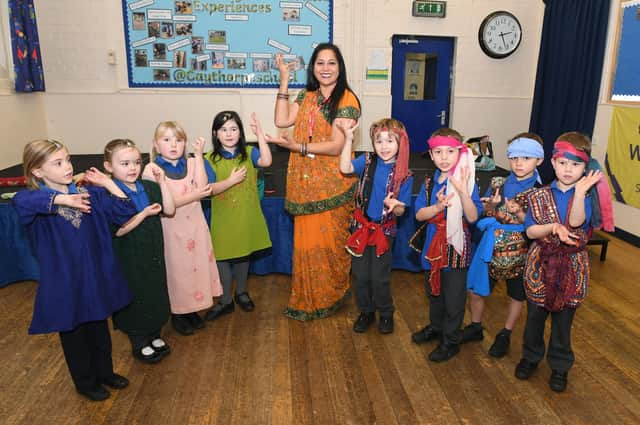 Sunita Patel, of The Indian Experience, with Neverland Class pupils.
The visit was held to complement work done in class on Diwali.
As part of the day, Sunita delivered a whole school assembly on Prince Rama and his wife, Princess Sita, a story related to the Diwali festival.
Children from the Early Years Foundation Stage and Key Stage One then took part in a number of workshops, including traditional Indian dancing.
Sunita with class teacher Jessica Gilbert, showing Caythorpe Primary School pupils banghra dancing.
Reception class teacher Cassandra Cook said: "The children absolutely loved it."
Sunita is pictured with Neverland class pupils.