Market traders invited to join this year's four-day Christmas market in Boston
Market traders are being encouraged to take up a "prime opportunity" to showcase their products this year.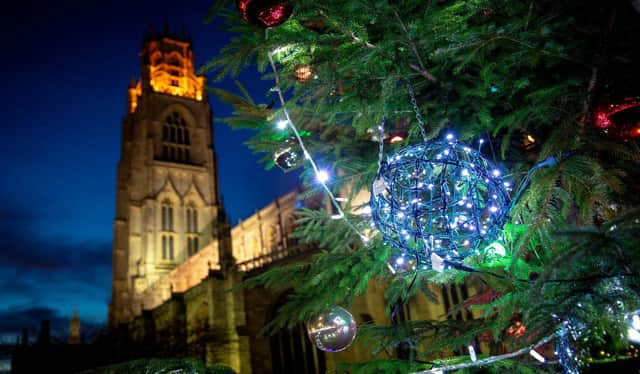 ​Boston Borough Council is making preparations for what it calls "a spectacular Christmas four-day market in Boston".
As part of this, they are inviting traders and local businesses to apply for a spot at the market.
A council spokesperson said: "Organised by the council in collaboration with local businesses and partners, the Boston Christmas Market is a cherished annual tradition that will bring festive cheer and holiday shopping delights to residents and visitors alike. With twinkling lights, cozy stalls, and an array of seasonal offerings, the market will create a magical atmosphere that captures the spirit of the season. Market traders are encouraged to submit their applications for participation. This event presents a wonderful opportunity for artisans, crafters, food vendors, and speciality retailers to connect with the community and spread holiday joy."
Coun Dale Broughton, Deputy Leader and Portfolio Holder for Town Centre added: "We're excited to welcome market traders who want to be a part of Boston's magical experience. Whether you're offering handcrafted gifts, delicious treats, or one-of-a-kind items, we invite you to join us in making this year's market truly memorable."
• To apply for a stall at the Christmas market, email [email protected]. The deadline for applications is Friday, October 6.