Annie the porpoise heads back to sea - thanks to RNLI and Coastguard
A pregnant porpoise stranded on Chapel St Leonards beach is back in the wild - thanks to the RNLI and Coastguard.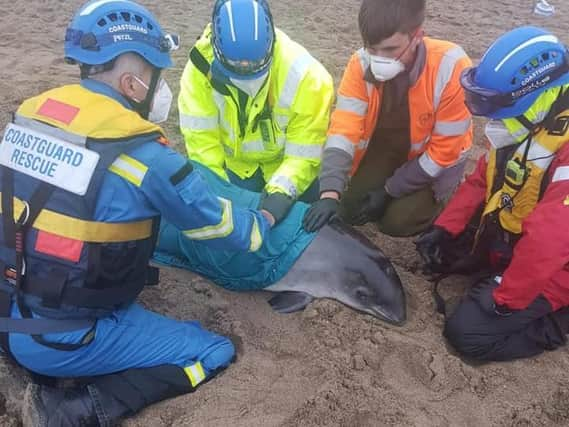 After a summer of frustrations dealing with numerous missing children and inflatables, this was 'a different kind of launch' for the heroes of our coast.
The porpoise melted their hearts - and they even named her Annie.
She was discovered on the beach around 9pm on Sunday.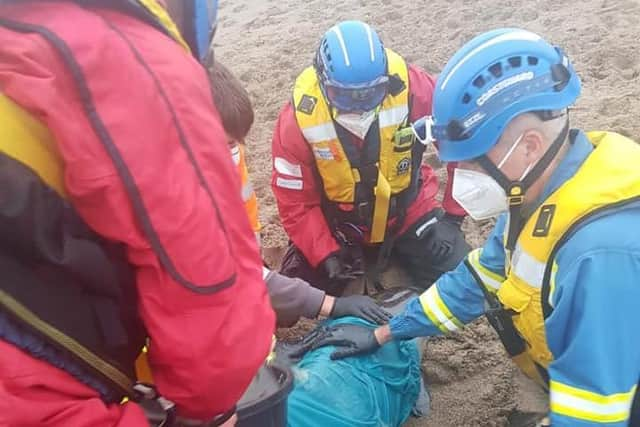 "We arrived on scene and kept her cool with buckets of water while the marine biologist assessed her.
"Then in full water rescue kit we attempted to release her back into the wild.
"After several attempts she kept returning to shore, so Skegness RNLI inshore lifeboat was called to take her about a mile offshore and she was successfully released.
"This was an amazing experience for everyone involved and our DSO named her Annie, who was believed to be pregnant. So we all wish Annie and her babies a safe and happy journey."
RNLI Skegness said it was clear that taking the porpoise into deeper water was the best option for the animal, in spite of choppy waters and it being pitch black.
Helmsman at Skegness, Lee St Quinton, said: "This was a very different type of launch for us.
"We were pleased to be able to assist our colleagues in the Uk Coastguard and BDMLR."