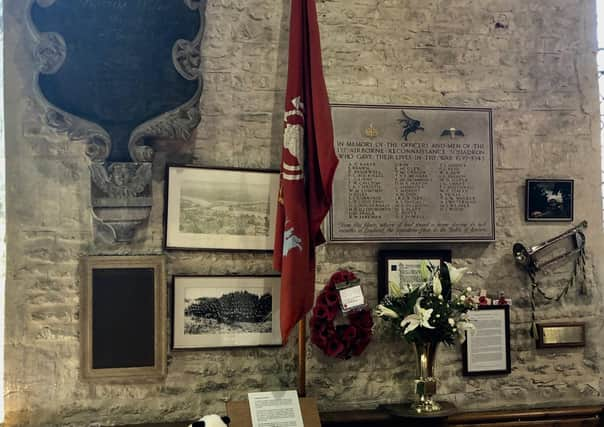 On Sunday September 13, 1944, 250 members of the 1st Airborne Reconnaissance Squadron left Ruskington where they had been billeted and flew to Holland as part of the Allies' ill-fated Arnhem paratrooper landings.
A few days later only 30 of them returned, the rest killed, hospitalised or prisoners.
In 1946 a memorial to them was erected in Ruskingtron Church and in 1977 the flag of the Parachute Squadron Royal Armoured Corps, which succeeded them, had it's flag laid up and incorporated into the memorial.
Veterans of the RAC Para Sqn are currently working to finally finish the memorial and archive.
David Simpson, of Heckington, said: "We are trying to track down local stories and information about the wartime squadron.
"Four of them were local lads. There was also a squadron workshop based in Sleaford.
"We have already spoken to a number of people who were in the village in 1944 but would love to hear from anyone else who has stories, which may have been passed down, photos or information about the time.
"In particular we would like to trace relatives of Jim Ragan (Sleaford), Jimmy Cooke (Ruskington), Cecil Simpson (Cranwell) and Ray Evans (Spalding). We may have photos of your relative which you have never seen."