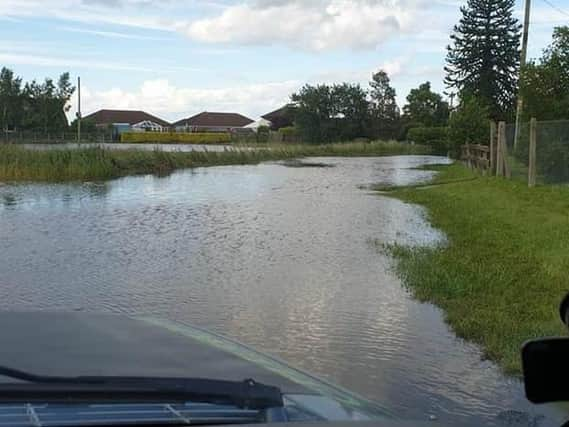 Nearly 600 homes were evacuated when over 150ml fell in two days, leading to the overtopping and erosion of the relief channel to the River Steeping one year ago on June 12.
Among those who assisted were members of the Lincolnshire Community Assistance Team (L-CAT)
To mark the anniversary, L-CAT posted on social media: "A year ago our Duty Controller at L-CAT had just left work when he received a phone call that Lincolnshire Emergency Planning was issuing a standby to the voluntary sector for flooding in the Wainfleet area.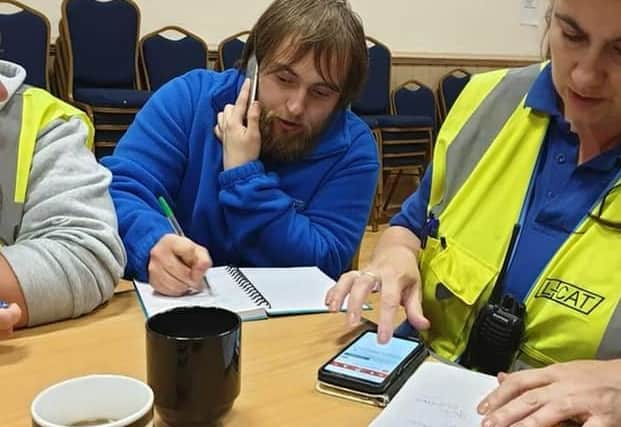 "What followed was unprecedented events.
"Our hearts go out to all those poor families affected by the flooding a year ago in Wainfleet and surrounding villages.
"L-CAT was very proud to assist in Wainfleet. We were moving fuel bowsers to assist with the operation of pumps, completing welfare checks on the most vulnerable residents,and assisted evacuating poor families who were flooded.
"L-CAT was here before COVID -19 and we will be here after COVID - 19."
The primary aim of L-CAT is to offer professional assistance to the emergency services in less than life-threatening situations, so they can respond to higher priority assignments.
L-CAT also provides help in adverse weather conditions such as delivering medication to the elderly or those in end of life care in adverse weather, flood protection and evacuation, pet rescue and missing person reports to alleviate the stress on the emergency services.
Responders are put through Disclosure and Barring Service (DBS)...
New members from first aiders to medics to 4x4 owners and non drivers are welcome to join.