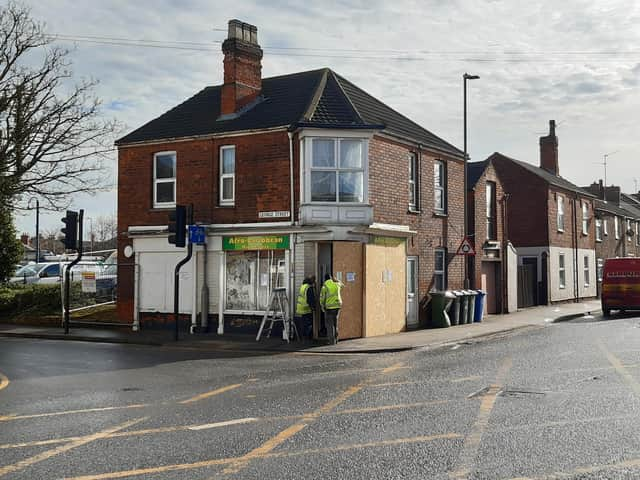 Afro Caribbean Mini Market, at the corner of George Street and Liquorpond Street, is currently boarded up following the incident earlier this week.
Lincolnshire Police was called to the scene at midnight between Tuesday, March 14, into Wednesday, March 15, receiving a report that a black BMW had crashed into the shop and the driver had left the scene.
As a result of the incident, the flat above the shop was evacuated on safety grounds, a spokesman for the force said. George Street would also be closed for a time, re-opening at about 5.40am, the spokesman said.
Afro Caribbean Mini Market is owned by Francis Abiodun, of Boston.
Mr Abiodun said he learnt of the crash when he woke on Wednesday morning to find a message from a friend who had driven past the scene in the night.
He said he initially thought the friend was 'winding him up', but once he saw images of the crash on social media he realised that was not the case.
"You never ever expect something like that to happen," he said. "It was a shock."
As of Friday, Mr Abiodun had not been allowed into the shop to survey the damage.
"We are not allowed inside at all," he said. "We don't know how much damage has been done."
He said he was hoping to find a unit where he could re-open the shop on a temporary basis and later return to the George Street/Liquorpond Street premises.
Since the incident, a 39-year-old man has been arrested on suspicion of dangerous driving and for failing to stop after a road accident. He has been released under investigation while investigations are ongoing, police said.