Challenge to join brave Kathie, 68, in charity skydive
Daredevils in Gainsborough are being challenged to join a pensioner in a skydive to raise money for charity.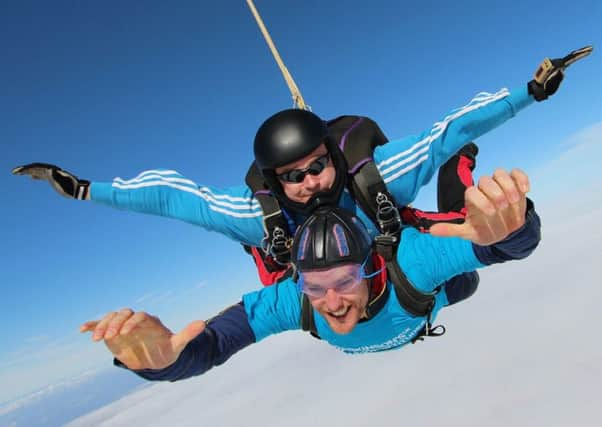 The challenge has been issued by Parkinson's UK, who have organised Team Jump June at Brigg next month. Strapped to an instructor, sponsored adrenaline-seekers will enjoy an unforgettable experience as they freefall through the sky at 10,000 feet.
Already signed up is 68-year-old Kathie Smallwood, who will be skydiving in memory of her husband, Bill. She said: "I was diagnosed with Parkinson's ten years ago. Bill became my carer but then he himself was diagnosed. His condition deteriorated rapidly and our roles reversed, with me becoming his carer until he died. I'm scared of heights but I love planes, so want to see if I can do it. I loved Bill to bits." To join Kathie by signing up for Team Jump June, go to www.parkinsons.org.uk/jumpjune