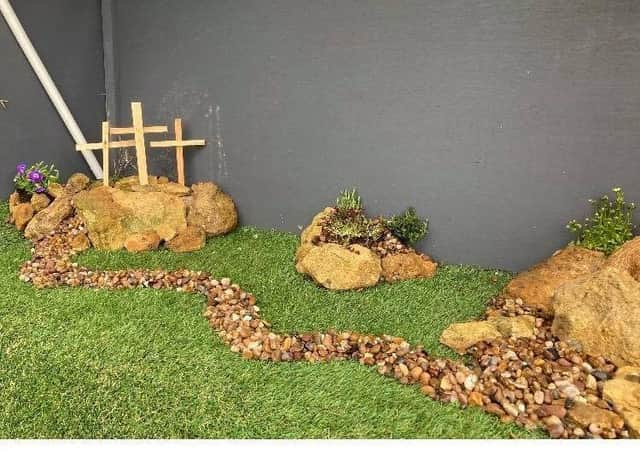 The Easter Garden at St Botolph's Church was created ready for Palm Sunday and will form the detination of the Easter Trail. EMN-210330-102502001
Launched on March 27 by the St Botolph's Tiddlywinks social group for young children and parents, it will run until April 11 by St Botolph's Church, starting at the Rectory, 5 Spire View, Quarrington, youngsters collect a map and are asked to follow the trail, solve the clues and find the chocolate egg treats along the way.
In line with social distancing measures children are then asked to bring a painted pebble to place in the Easter garden at church, where the trail finishes.
The church ran a similar, Follow The Star trail in the lead up to Christmas due to the pandemic restrictions on gathering.