Under the current proposals, three households will be allowed to mix between December 23 and 27.
In recent days, there have been growing calls for a tightening of restrictions over fears of a third wave of Covid-19 in the New Year.
Politicians from England, Wales, Scotland and Northern Ireland are to meet later today – and it is expected all four nations will issue tougher warnings about social contact over the festive period.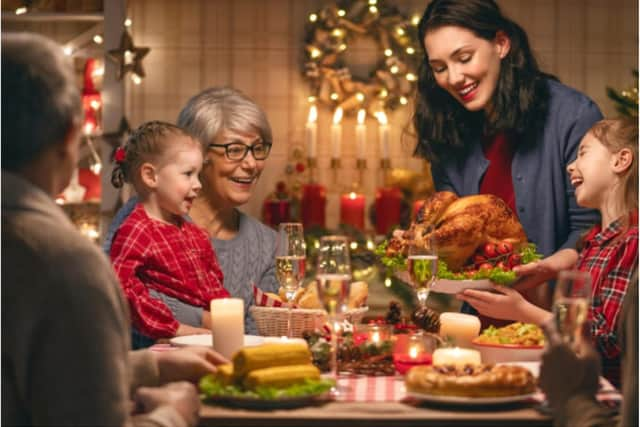 Cabinet minister Robert Jenrick has urged the public to 'use their own judgement' on who to see over the five days.
Other leading politicians have also said that while people are allowed to meet, it doesn't mean they necessarily should.
As it stands, between 23 and 27 December, people can form a 'Christmas bubble' comprised of people from three households, including overnight stays.
You can travel between tiers and between UK nations to meet your bubble – but you can only meet in homes, places of worship or public outdoor spaces - not pubs or restaurants
People can meet others outside their bubble according to local rules.
Cabinet Office minister Michael Gove will resume talks with leaders of the devolved administrations on Wednesday morning amid warnings hospitals could become overwhelmed if the easing of Covid regulations across the UK continue as planned.
Speaking to BBC Breakfast, Mr Jenrick said the government 'can't legislate for every eventuality' so people must 'exercise good judgement, think about the particular vulnerabilities of your own family and friends who might be coming together'.
He added that people can 'choose to do less' than the eased restrictions will allow.
Labour has called for the measures over Christmas to be reviewed.
It comes after two leading medical journals said the 'rash' decision to ease restrictions would 'cost many lives'.
In a joint editorial, the British Medical Journal and Health Service Journal stressed that demand on the NHS was increasing, adding that a new strain of coronavirus - identified in both England and Wales - 'has introduced further potential jeopardy'.