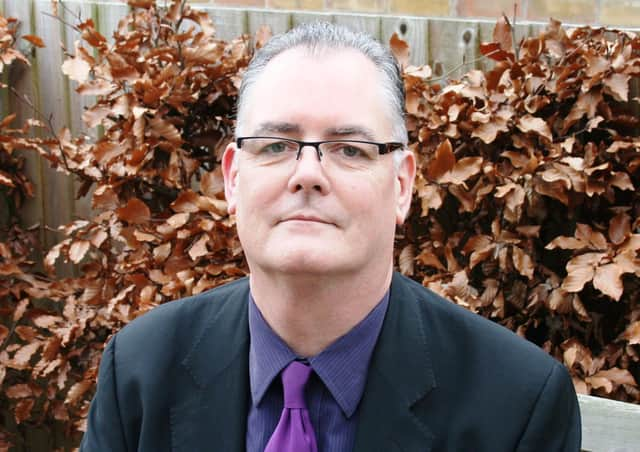 After six years at Lincolnshire Partnership NHS Foundation Trust (LPFT), 
the county's leading provider of mental health and learning disabilities services, I have reached the end of my second and final term of office.
When I was interviewed for the role of chair back in April 2015, I talked of three key areas I wanted to focus on: internal leadership, external leadership and values.
All three have remained important for me, and I believe the trust has made some significant progress in all three.
The trust's internal leadership benefitted from an organisation-wide review to understand staff's experience of leadership. As a result of this, a shared set of trust values with behaviours that allied to them was developed and co-produced with staff.
Alongside these, we worked at what "good leadership" would look like if we were living our values.
The world of the NHS has changed a great deal, and the importance of good partnership working with other NHS providers and commissioners, local authorities and the charity and community sector has, rightly, grown considerably.
I am pleased that LPFT continues to play such an important role in Lincolnshire.
The trust's quality improvement journey has also been very important to me.
I am immensely proud that the trust's Care Quality Commission (CQC) rating moved from its 2015 overall rating of 'Requires Improvement' with an 'Inadequate' for the Safe domain, to the current position of being 'Good' in all domains except Well-led, in which the trust is rated as 'Outstanding'.
This is a testament to the whole organisation holding a firm focus on service development and putting patients at the heart of all we do.
Throughout my time as chair, the trust has also succeeded in some really important service transformations.
These have included moving many services to community models which enables people to stay at home more often, reduces some unacceptable long waits for services and reduces out of area stays, meaning patients are nearer home and loved ones.
We have been successful in developing our estate to build new services such as the Psychiatric Intensive Care Unit and the Psychiatric Clinical Decisions Unit, and I am leaving the trust in the midst of significant capital work to eliminate dormitory accommodation in our inpatient wards.
I have been proud to be a part of the LPFT "family" that has achieved so much and I wish my successor, Kevin Lockyer, the organisation and all its staff and volunteers well as they continue to provide the very best they can for the people of Lincolnshire.