Banned driver who was pursued by police car for four minutes is jailed
A disqualified driver who failed to stop for the police during a four minute pursuit in Skegness was jailed for 12 months.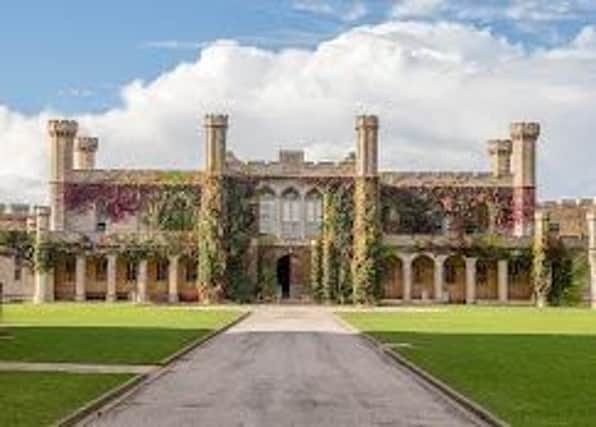 Martin Thompson, 34, came to the attention of an unmarked police car at around 3.40pm on Sunday 1 October as the Ford Mondeo he was driving entered Skegness on the A158.
Lincoln Crown Court heard officers illuminated their lights after the Mondeo entered Scarborough Avenue and was seen "bottoming out" over speed humps.
The court was told Thompson failed to stop and reached speeds of 50mph in a 30mph zone.
Officers pursued Thompson into Castleton Boulevard but were forced to end the pursuit because of safety reasons as there were too many pedestrians in the area.
Eye witnesses reported seeing two males, a woman and a child fleeing from the Mondeo.
At around 5.15pm Thompson approached a police officer on South Parade and admitted they were looking for him as the driver of the Mondeo.
A woman who was with Thompson remarked: "He told me he was legal. Please don't take my car."
Thompson, of no fixed address, later admitted driving while disqualified, driving without insurance and dangerous driving on 1 October this year.
The convictions put Thompson in breach of a 12 week suspended jail sentence which was passed at Norfolk Magistrates Court in December 2022 for offences of possessing a Class B drug, driving while disqualified and driving without insurance.
Tom Heath, mitigating for Thompson, said he was realistic about facing a jail sentence because of his previous court appearance.
Mr Heath argued it was a relatively short period of dangerous driving and told the court Thompson had recently split from his partner and had been living at a remote address near Kings Lynn.
Passing sentence Judge Catarina Sjolin Knight told Thompson his driving was aggravated by his previous convictions and the fact there was a child in the car.
"All this took place on roads effectively behind the sea front where there would have been lots of pedestrians and visitors to this bracing seaside resort," Judge Sjolin Knight said.
Thompson was also banned from driving for two and half years.