Boston and Skegness identified amongst towns having most robberies in county
A new police operation in Lincolnshire will focus on Boston and Skegness after it was identified they are amongst the towns having the most robberies in the county.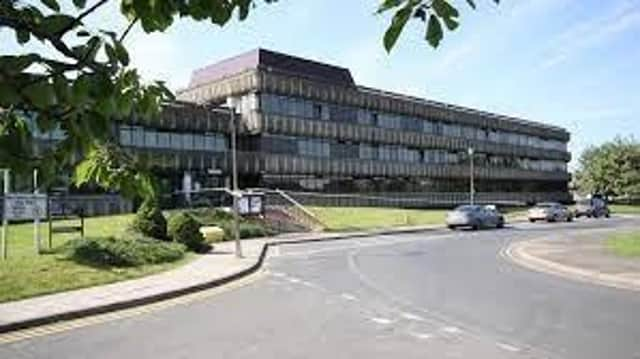 Operation Calibre is a national initiative which is being supported by Lincolnshire Police.
The Force points out that Lincolnshire has a comparatively low number of robberies, with figures falling over the past year, but say "one incident is one too many".
Lincoln had the most recorded robberies in the last 12 months, followed by Boston. Skegness, Grantham and Gainsborough which all had a higher number of incidents reported.
A statement from Lincolnshire Police explained that as part of an intensified effort under the operation, they aim to enforce against this violent crime and engage with communities to reassure, encourage reporting and provide crime prevention advice.
Detective Inspector David Penney said, "In Lincolnshire, we have a comparatively low number of robberies and we have seen that figure reduce further over the last year. However, to be a victim can be truly traumatic. The harm caused is long lasting and far reaching, affecting families and communities. One incident is one too many. Our work to tackle this crime is year round, but we want to use this week as a focus for engagement, education and enforcement."
The robbery rate for England was 1.3 crimes per 1000 people for the year ending June 2023, whereas Lincs recorded 0.5 crimes per 1000 people. In the East Midlands region, Lincolnshire has the lowest rate.[1]
DI Penney explained how communities can support the drive to tackle robbery. He explained, "While we are doing all we can to detect and deter this crime, there are several tips you can follow to protect yourself. We are emphasising these tips today. I encourage everyone share this information with family and friends. If you become a victim, or witness an incident, please report it. It's really important that we know about each case and have any details that will help us take action against the perpetrator. If you have information, but prefer to call anonymously, Crimestoppers are available on 0800 555111. In an emergency always call 999."
In Lincolnshire, there has been a decrease of 10% in personal robbery in the current year compared with the same time period in 21/22 – this is a reduction from 334 to 299 incidents. However, in November, with the nights drawing in, and more people out shopping ahead of the festive period, it is predicted there could be an increase in the numbers.
DI Penney explained, "We know there will be more people out shopping for gifts for loved ones and celebrating with friends and colleagues in the weeks ahead, so the time is right to arm our communities with advice and information to help protect them against robbery."
The time you are most likely to be a victim of robbery in Lincolnshire is between 3pm and 10pm with approximately half of all incidents falling into this time period.
Personal robbery safety tips
Be aware of your surroundings and confident of your direction.
Plan your route and keep to busy, well-lit streets, walkways and paths which are more likely to be covered by CCTV.
Only take licensed taxis or minicabs booked by phone or a mobile phone app.
Keep your mobile phone and valuables out of sight.