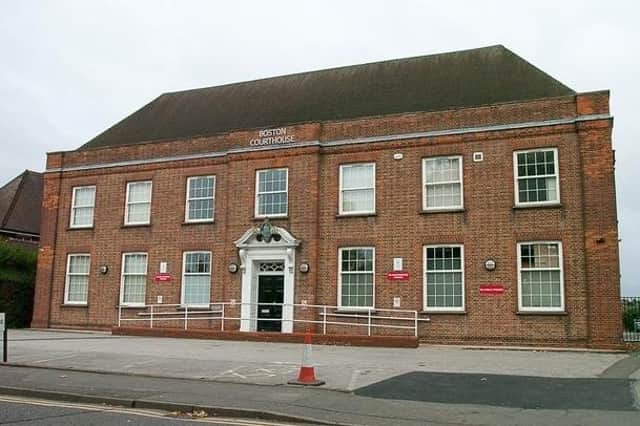 Diana Hockley, 62, of Station Road, appeared at Boston Magistrates' Court on Wednesday in relation to the incident from Friday, November 4.
The court was told that officers from Lincolnshire Police first noticed Hockley's Fiat 500 in Wide Bargate at about 10.30pm on that day.
They followed the car into Tawney Street to its junction with Norfolk Street and Robin Hood's Walk, the court was told.
As Hockley turned left, she clipped the kerb and was then veering towards the centre of the road, said prosecutor Lottie Tyler.
"Police tried to pull over the vehicle but the defendant showed no awareness and carried on," she continued.
Officers tried to pull alongside the car but it carried on towards and over the Sluice Bridge, the court was told.
Eventually the police overtook Hockley and pulled across in front of her to end the incident.
"Her speech was slurred and her eyes bloodshot," said Miss Tyler.
Following arrest for failing a roadside test, Hockley gave a reading of 142 milligrammes of alcohol per 100 millilitres of blood. The legal limit is 80mlg.
Helen Coney, in mitigation, said her client was of 'exceptionally good character' who had not realised the police wanted her to stop.
"She has been lawfully abiding for all her life and is thoroughly ashamed to be before the courts," the solicitor added.
Hockley pleaded guilty to a charge of drink-driving.
She was banned from the road for 18 months which can be reduced with completion of a rehabilitation course, fined £410, and ordered to pay £85 in prosecution costs and a £164 victim surcharge.