Officers launched a murder inquiry after the body of Marcin Stolarek, 46, a Polish national who lived in Boston, was found on Sunday.
Detectives leading the investigation have today appealed for anyone with any information to come forward to help bring his killer or killers to justice.
The body was discovered by a member of staff at the pumping station on Sunday evening.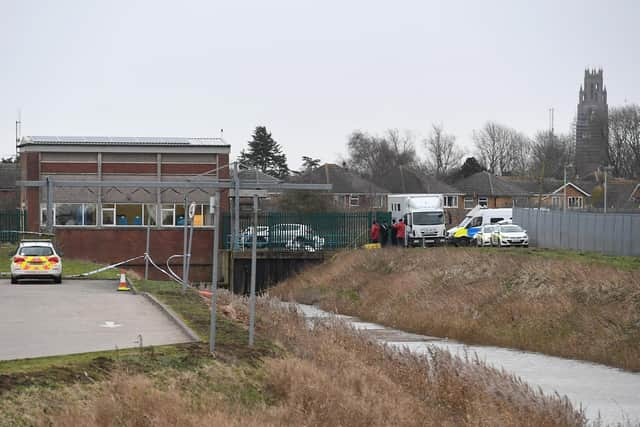 Police cordoned off the area as soon as they were on the scene.
A police mobile command unit, forensics experts, and the Boston Fire and Rescue boat were all involved in a major operation scouring the area were the body was found for evidence.
Lincolnshire Police are now appealing to anyone who has seen Mr Stolarek in the last four months to get in touch.
And they have released a video of an officer giving an update in Polish in a bid to ensure they reach that community.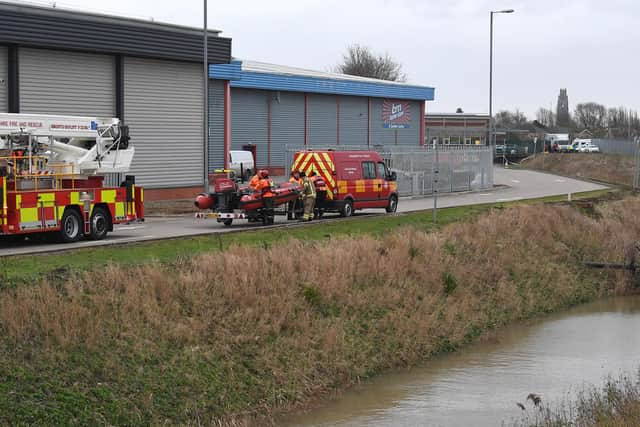 Detective Chief Inspector Karl Whiffen, from East Midlands Special Operations Unit (EMSOU) said: "I am appealing for anyone with information about Marcin to get in touch.
"Marcin lived in Boston but also had links to Spalding, and people in those communities may have details that could prove crucial to our investigation."
He said their investigation showed that the victim "has suffered a significant assault which has been sustained over a period of time".
DCI Whiffen said: "I put a direct appeal out to people and members of the community. If you know Marcin or if you have seen him in the last three or four months, please get in touch with us.
"It may appear that the detail you have to offer is irrelevant but if you have seen him or you know him, please get in touch with us. Every little bit could make a difference to us."
Anyone with information should call 101, quoting Incident 313 of 12 January, e-mail [email protected] putting "Incident 313 of 12 January" in the subject line, or contact Crimestoppers anonymously on 0800 555111.