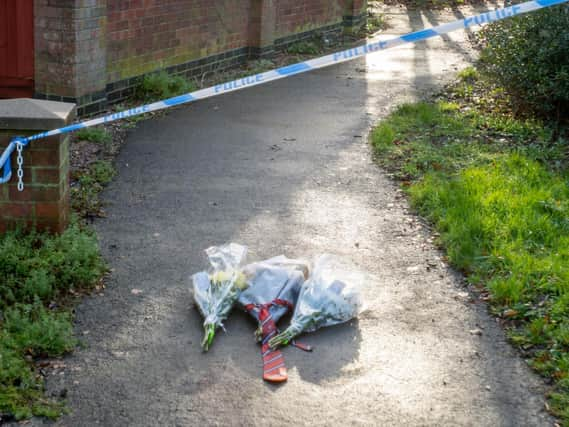 The boy appeared via video link from Lincoln Magistrates Court for the six minute hearing and spoke only to confirm his name.
He is accused of the murder of Roberts Buncis, aged 12, whose body was found on Saturday sparking a police inquiry. Roberts, who was due to celebrate his 13th birthday today, lived with his dad Edgars less than a mile from where he was found.
The accused boy removed his face mask to speak when asked his name by the clerk of the court.
He wore a grey sweatshirt top and his right hand was seen to be covered in a bandage.
No charge was put to him at today's hearing and there was no application for bail.
Judge John Pini QC adjourned the case for a plea and trial preparation hearing on 11 January and set a provisional trial date of 21 June. The boy was remanded to a secure unit at Sleaford, Lincs.
The judge imposed an order banning publication of the identity of the 14-year-old.
The boy was arrested over the weekend along with a 19 year old man after police launched a murder investigation on Saturday.
The 19-year-old remains in custody and no decision has yet been made as to whether he will be charged with any offence.