Call for action on to stop parking on grass verges in Skegness
Two Skegness councillors are calling for action to end the ongoing problem of motorists parking on grass verges in the town centre instead of using car parks.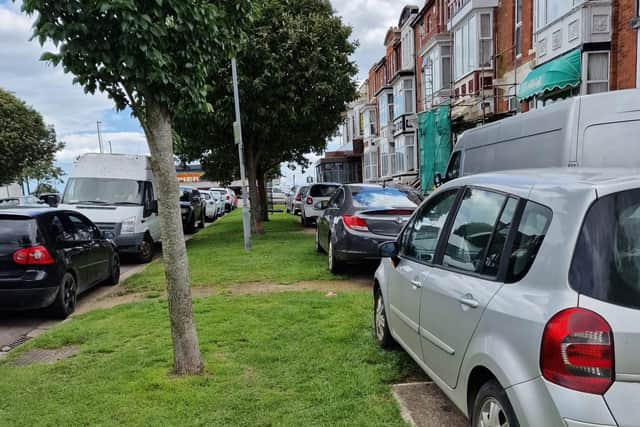 A motion calling for action is being proposed at Wednesday night's full council meeting by one of the newest members, Coun Paul Collins.
The motion, which is being seconded by Coun Mark Anderson, states that 'Skegness Town Council calls upon Lincolnshire County Council to introduce an experimental Traffic Regulation Order for 18 months to ban pavement and grass verge parking in the Scarbrough Avenue and Beresford Avenue areas of Skegness'.
The problem of vehicles blocking verges is nothing new in the town and is continuing in spite of a sign warning of a £20 penalty. In 2021, Lincolnshire World reported on a 'near miss' involving children - and your reporter went out with PSCOs and saw a car that had been parked on a grass verge on Scarbrough Avenue mount the pavement before driving up to the junction with North Parade.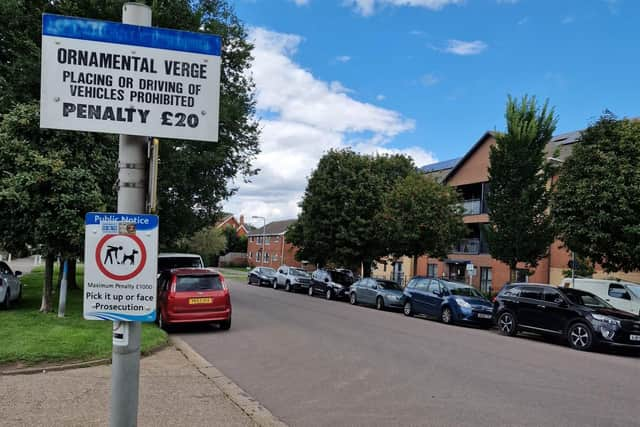 At the time one theory was motorists were frustrated trying to find a space after the entrance of the Princess Parade car park was moved from Tower Esplanade to the far end of Scarbrough Avenue.
However, hotelier Karen Shields who runs the Beachlands hotel in Scarbrough Avenue, told us lack of parking had forced her to park on the grass verge near her business. "I am not prepared to park my car in a side street and risk it being vandalised - I want to be able to see it and know it is safe," she said.
The meeting at the Tower Gardens Pavilionb starts at 7pm.