Clean-up at bank in Boston after graffiti with offensive language left on side of historic building
A clean-up operation was under way in Boston yesterday morning (Monday, September 12) after a historic Grade II listed building in the town centre was defaced.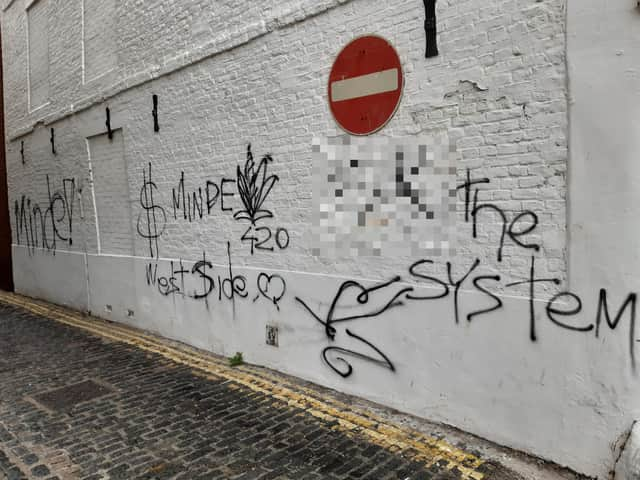 Bank Street, Boston, after the graffiti had been left on the side of HSBC.
Graffiti – including offensive language – was painted on the side of the HSBC building, in Market Place.
A spokesman for Boston Borough Council said a member of staff spotted the graffiti on Sunday and action was taken 'first thing' today to cover it.
A spokesman for HSBC said the matter has been reported to the police.
The address – 53 and 54 Market Place – is Grade II listed with Historic England, meaning it is classed as of 'special interest'.
The building dates from the early 18th century, though has gone through a number of alterations during its lifetime. It is also located within Boston's Conservation Area.
Before being a branch of HSBC, it was the home of the town's McDonald's. Further back in time, it was the Kings Cafe and Famous Army Stores.