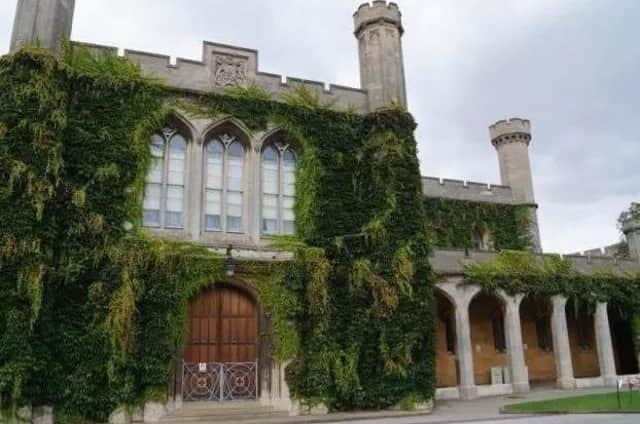 Aimee Ward, 38, admitted committing four offences of theft between December 1, 2021 and February 8, 2022.
Lincoln Crown Court was told the mother-of-two worked for a Lincolnshire based housekeeping firm between August 2021 and February 2022.
On February 7 last year, her employer, Danielle King, attended Boston Police Station reporting that she believed her employee had stolen some jewellery.
It emerged that three clients had been victims.
In the Spalding area, two rings worth £5,000 were stolen at one home, and a sentimental ring worth £600 at another.
Ward, of Kitwood Road, Boston, sold the items to a jewellers in Boston. The two £5,000 rings were recovered and returned to their owner, the £600 ring was not.
Ward also stole two rings worth £700 from a home in Boston. Again, they were sold to the jeweller and not recovered.
The defendant also took a chain and four rings from the Boston home of a friend.
The chain and one ring were recovered from the jeweller's.
Ward told police in interview that the offences were 'just a thought that she felt she had to do' and she had tried to get the items back from the jeweller's.
The court was told Ward had a similar previous conviction dating back to 2013.
Leanne Summers, in mitigation, admitted there was a degree of trust and responsibility in Ward's role in people's homes.
But Miss Summers told the court these were opportunistic rather than planned offences after Ward's mental health declined and her medication was doubled.
"She made admissions in interview, pleaded guilty at the first opportunity and also made admissions to her colleagues and [her friend]," added Miss Summers.
"She has little memory of the offences and in the aftermath tried to recover the items from the jewellers."
Miss Summers argued Ward would find prison more difficult than most people because of her vulnerabilities, and was suitable for rehabilitation and a suspended sentence.
Passing sentence, Judge Catarina Sjolin Knight told Ward her offending was a breach of trust and clearly passed the custodial threshold.
"There were four losers here, two of whom didn't get any of their items back," Judge Sjolin Knight added.
But Judge Sjolin Knight said she also had to take into account Ward's psychiatric conditions, the doubling of her medication and her family circumstances which allowed her to avoid immediate custody.
Ward was sentenced to eight months imprisonment suspended for two years, and was also ordered to carry out 150 hours of unpaid work in the community and complete 15 rehabilitation activity requirement days.
"If you breach the order you will be brought back to court and it is very likely the sentence will be activated," Judge Sjolin Knight warned Ward.