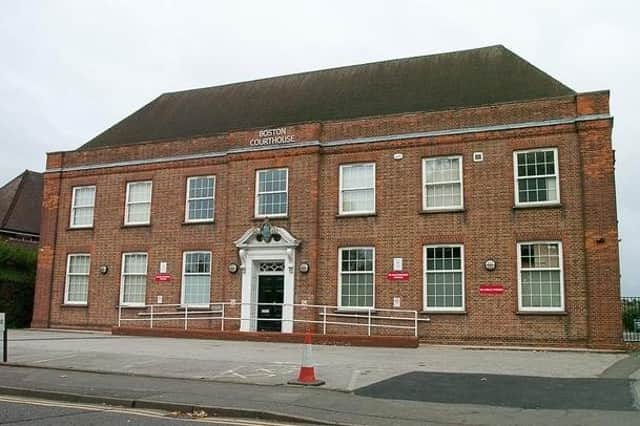 Police received reports of someone sticking a middle finger up at vehicles, town magistrates heard on Wednesday.
Officers found Daniel Ebbs, 35, being held up by two members of the public in Queen Street.
It was about 3pm on December 28 last year.
"He came across as extremely intoxicated and was shouting and swearing," said prosecutor Lottie Tyler.
"He became agitated and took off his jacket, telling officers 'I'm not going to fight you, I'm going to ruin you.'"
Ebbs, of Marsh Lane, who pleaded guilty to being drunk and disorderly in public, was on a suspended sentence of 26 weeks imposed in November 2020.
He's also awaiting sentence for a January 3 conviction of assaulting an emergency worker.
In mitigation, Ebbs said he took full responsibility but had been struggling after not being on medication since early December.
He was fined £40 and ordered to pay £16 victim surcharge.