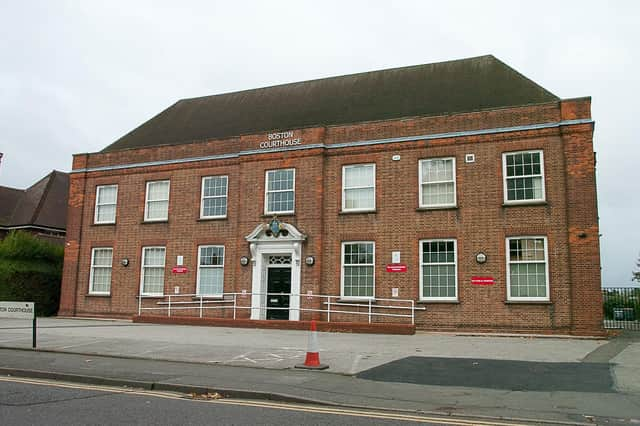 Pawel Sawicki, 34, was nine months into a 20-month ban when he was pulled over by police in Boston's Red Lion Street for suspected excessive speed.
Prosecutor Fiona McClelland told Boston Magistrates' Court on Wednesday: "He identified himself as the defendant and admitted to officers that he was disqualified.
"It follows that he was not insured."
The court was told that Sawicki, of Church Close, had been banned in July last year for drink-driving.
He pleaded guilty to driving while disqualified and having no insurance for the Audi A6.
In mitigation, solicitor Phillipa Chatterton said the father-of-four had been "very honest" at the scene.
"He explained that he needed to get to the foodbank by 2pm and that is the reason he took the risk to drive," she added.
Sawicki was fined £500 and given a fresh ban of 18 months.
He was also ordered to pay £200 victim surcharge and £85 costs.
There was no separate penalty for the insurance offence but his licence will be endorsed.