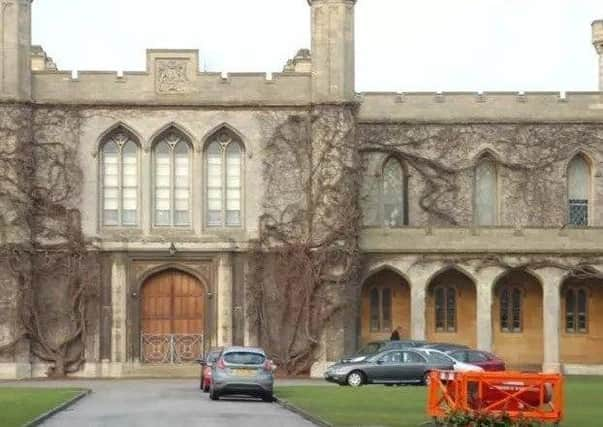 According to a new statement from the Environment Agency, Lee Charles, 40, of Caldicot Gardens, Grantham previously pleaded guilty in 2022 to lying to customers and giving false paperwork to hide his deception.
He was given a suspended prison sentence.
The list of places the Agency claims he targeted include Grantham, Lincoln, Market Rasen, Sleaford and Spalding and he was back at Lincoln Crown Court this week (May 22) in a case brought by the Environment Agency under the Proceeds of Crime Act, following a financial investigation into the lawful costs he is said to have avoided in committing his crimes.
The Environment Agency says Charles marketed himself as Lincs Demolition Ltd for two years, claiming he was registered to remove asbestos to gain jobs. But the Agency says he had no loegla permits to carry out the risky work.
Asbestos is a hazardous substance when disturbed and is carcinogenic. The UK banned its use in 1999.
Charles stashed the waste asbestos in hired storage containers at Welbourn, said the Agency, 200m from a school and close to a Girl Guide centre.
The Agency says Charles told the owners of the storage space he wanted to keep tools there. When he failed to pay rent on the containers, the owners forced the locks and were confronted with the dangerous contents.
Paul Salter, an Environmental Waste Crime Officer for the Environment Agency commented after the hearing: "Lee Charles' crimes were not just illegal, but dangerous. He has been ordered to pay back, and this sends out a clear message to others who flout the law that waste crime does not pay.
"Not only do we use environmental law to prosecute those who abuse the environment, but we also use the Proceeds of Crime legislation to ensure criminals are deprived of the benefits of their illegal activity.
"We support legitimate businesses and we are proactively supporting them by disrupting and stopping the criminal element backed up by the threat of tough enforcement as in this case."
Once exposed, Charles is said by the Agency to have abandoned the Welbourn storage site, moving activities to an unpermitted waste site 16 miles away near Sleaford, where he continued to store asbestos unsafely.
The Agency says the robust regulation provides the level playing field legitimate businesses need to prevent being undercut by illegal operators.
Charles is said to have previously pleaded guilty to two counts of illegally operating a waste operation without a permit between 2017 and 2019. He is also said by the Agency to have pleaded guilty to two counts of keeping or disposing of controlled waste in a manner likely to cause pollution or harm.