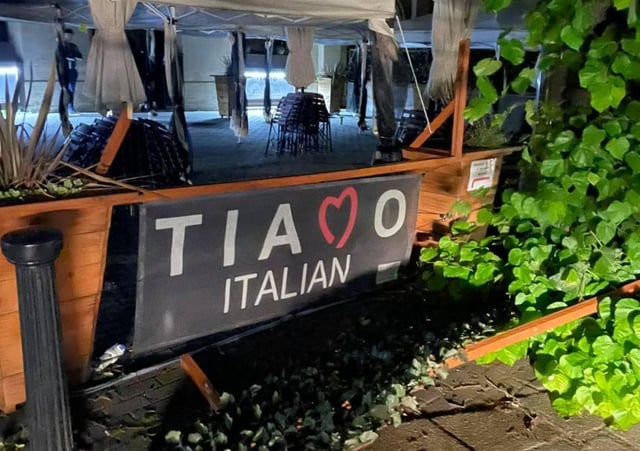 Wrecked trellis and planters outside Tiamo Italian restaurant in Sleaford market place after the England match. EMN-211207-133030001
Following an appeal for witnesses to vandalism caused at Tiamo Italian Restaurant in Sleaford Market Place on Sunday evening, a force spokesman said: "The incident at Tiamo appears to be three youths who have caused minor damage after climbing over trellising into their courtyard.
"One has already been identified from enquiries and is being dealt with by police."
The spokesman also acted to play down the reports of disorder in the town on the night: "It has come to our attention that reports have circulated of a 'rampage' and significant damage being caused. This is not the case.
"We were fortunate to see very low levels of football related disorder in North Kesteven this weekend, but as ever, if you have any concerns or further information please make contact with your local neighbourhood policing team and bring your concerns to our attention."
The force reported recieved just 25 reports of football-related incidents in the county during and after the match.
The restaurant seems to have been the only target for the vandals and owner Sam Pavlou told The Sleaford Standard that ironically she is not even Italian, she is English, but had to camp out on the floor to guard the premises after hearing of threats to later set fire to the place.
Trellis, planters and furniture was damaged in the attack.
She has also asked people to stop donating money towards repairs after fundraising pages were set up, as she wants the culprits to foot the bill. Instead, anything already donated will be used to replace the tables and chairs before giving the rest to charity, she says.