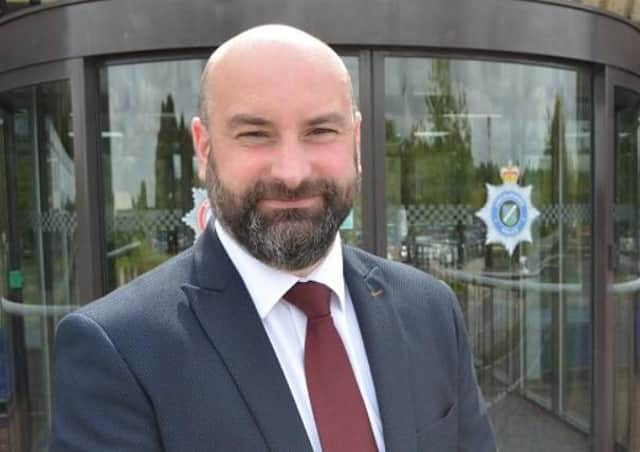 The funding, from the Ministry of Justice, comes after a bid by the Police and Crime Commissioner, Marc Jones for extra cash to help during the pandemic.
It is the second successful round of funding secured by Mr Jones, with the county receiving £150,000 earlier this year.
The £66,566.63 COVID funding to Lincolnshire will be split between Rape Crisis and the South Lincolnshire Domestic Abuse Service (SoLDAS).
In addition to the two rounds of Government funding, the PCC has also provided funds from proceeds of crime.
The money was made available for charities to help organisations meet the additional costs incurred whilst adapting their services during the pandemic, and to cope with increased demand.
Mr Jones said he was delighted to be able to bring the additional funding into the county to support the important work of organisations supporting victims of abuse.
He added: "The work these charities do is crucial in supporting and helping survivors of abuse and the pandemic has made that work both more difficult and more important than ever.
"The additional funding will be important in helping these charities meet these challenges and continue the amazing work they do to help those in need."
Laura McKane, CEO of Lincolnshire Rape Crisis, said: "Our service, like many others, have faced numerous challenges this year due to the restrictions imposed by the national pandemic.
"We have had to be creative and innovative in our approach to supporting survivors to ensure that we continue to deliver a robust, appropriate and meaningful service.
"The funding awarded by the PCC is welcomed and very much needed by the survivors of Lincolnshire and will support us to continue delivering our essential services in this unprecedented time."
Charlotte, Team Leader at SoLDAS said: "Domestic abuse victims and their children seeking refuge during the Covid-19 lockdown and since have shown higher levels of trauma than normal, and we are providing more intense crisis and complex needs support to help them start to recover from this trauma.
"The funding from the Police and Crime Commissioner has already made a significant difference to families by funding additional specialist domestic abuse staff hours, and we are very grateful that additional funding is now in place so we can continue this work to the end of March next year."