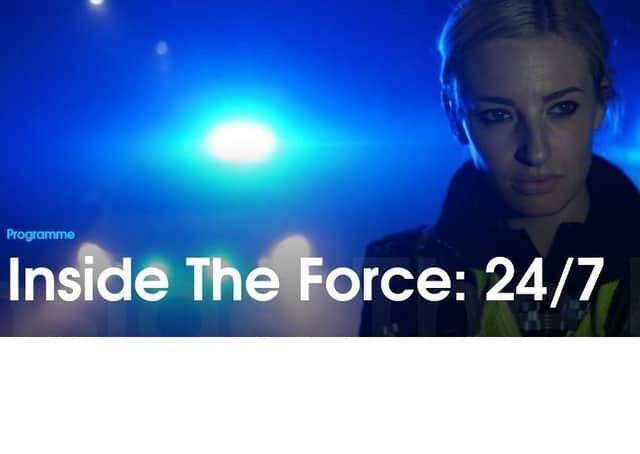 Lincolnshire POlice is to feature in a new Channel 5 documentary tonight (Monday).
The first of new documentary, Inside The Force: 24/7, on Channel Five at 9pm, will give an insight into the daily challenges that face the police on the front line, in city custody suites, CID, and high pressure 999 call centres.
The four-part series follows the different layers of the force as in-the-moment decisions are made and officers react - it goes behind the station doors and shows what life is really like for the officers and staff of Lincolnshire Police.
A theme of the documentary, which was filmed in Spring 2019, is that Lincolnshire Police is still the worst funded police force in the country yet manages to keep people in the county protected, and officers and staff manage to do it with a smile on their faces.
Although the series will show the challenges the force faces, it also highlights and celebrates some of the exceptional things about Lincolnshire Police. The force hopes it will encourage people to apply to join the force as its largest-ever recruitment drive to recruit 120 frontline officers in the coming 12 months will be opened on the same day.
Whilst Lincolnshire Police will be accepting applications from all; they are particularly keen to encourage those living within the East of the county, so in the East Lindsey and Boston and South Holland districts, to apply.
The Chief Constable of Lincolnshire Police, Bill Skelly, said: "We are incredibly pleased and proud to be able to showcase the work that goes on every day in our communities. The series will show how difficult the job can be, a job that is vital during the current national crisis – and it also shows how Lincolnshire Police officers and staff rise to the challenge and keep the people of Lincolnshire safe as possible from harm."