Lincolnshire Police's new campaign to "beat burglary together"
​A new campaign to tackle burglary has been launched, aiming to enlist the support of the people of Lincolnshire in "beating burglary together".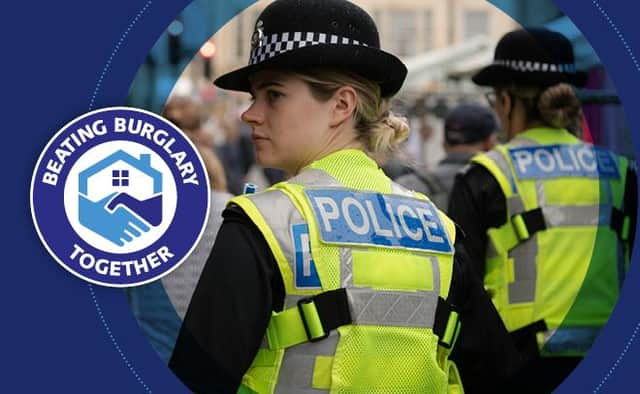 ​Lincolnshire Police's Beating Burglary Together has launched ahead of the first official day of summer, which falls tomorrow (Wednesday), after a recent survey found that burglary was the top answer when respondents were asked "what type of crime concerns you most in the area you live?"
As part of the initiative, the force will be aiming to demonstrate its priority to tackling burglary, protecting communities, and bringing perpetrators to justice.
Detective Chief Inspector Jo Fortune said: "This is about showing what we do to tackle burglary, from the moment an incident is reported; how we investigate, our commitment to attend every report of a burglary of a home, how we build a case, and how we use information to understand the problem and address it.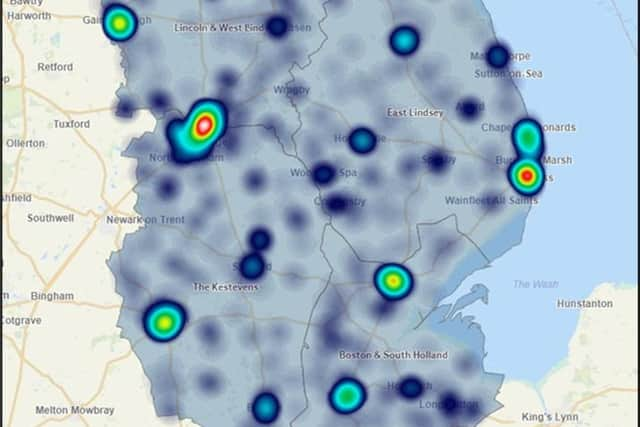 "To have your home burgled is invasive and upsetting. We want to show the good work that goes on behind the scenes to reduce burglary and protect potential victims. Over the coming months, we will be providing an insight into what we do; how we investigate burglary, how our Crime Reduction Tactical Advisor protects victims, how we work in collaboration to tackle cross border criminals, and how we deal with prolific offenders through Integrated Offender Management."
In East Lindsey, the area with the most incidents is Skegness, with 171 offences recorded and a more significant peak in autumn 2022 where caravans were targeted once holiday makers have left for the season, with 30 incidents identified as part of a series.
An arrest has been made in connection with this series and the investigation is ongoing.
Towns that also show concentrated activity, but to a lesser extent, are Mablethorpe, Louth, Holbeach, Horncastle, Bourne, Sleaford and Stamford.
North and South Kesteven have seen a reduction in numbers of incidents recorded of 43. The peak in figures for this area is August with greater numbers of incidents recorded over the summer months.
In Boston and South Holland, the figures were greater in the areas of Spalding and Boston, with Boston Town West having the greatest number of incidents (48).
In Lincoln and West Lindsey, the areas with greater number of incidents recorded last year were Lincoln Carholme (61 incidents) and Lincoln Abbey ward (54 incidents).The Beating Burglary Together campaign will include further seasonal crime prevention advice, including the end of summer when caravans are left vacant, the autumn when the nights draw in, and the winter when Christmas purchases can be targeted.
Police has also committed to target specific groups that are potentially at risk including freshers and students in house shares, those living in areas where burglary is persistently higher or where a number of burglaries have recently occurred, and where a series has been identified.
Lincolnshire Police has also committed to attend all burglaries of homes and utilise regional collaboration to tackle cross border crime, as well as using local channels to report on emerging crime trends, burglaries that have occurred in local areas and share news on arrests, charges, and court cases.