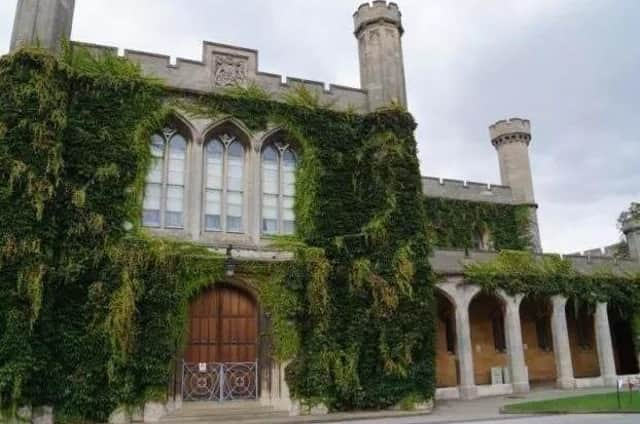 Liam O'Rourke, 47, of North End Road, will be sentenced in June after he pleaded guilty to a charge of non-fatal strangulation during a hearing at Lincoln Crown Court.
The court heard O'Rourke, who appeared by video-link from Leicester Prison, had also admitted a charge of assaulting an emergency worker during a hearing before Lincoln Magistrates.
Leanne Summers, defending O'Rourke, said he accepted grabbing the female victim in the strangulation charge on one occasion between 22 March and 25 March this year.
Tony Stanford, prosecuting, said the basis of that plea was acceptable to the Crown Prosecution Service.
Miss Summers told the court O'Rourke had already been remanded into custody, but she asked for sentence to be adjourned for the preparation of a probation report to see if any jail term could be suspended.
The court was told O'Rourke normally worked as a mechanic, but had previous problems with both drugs and alcohol when outside prison.
Miss Summers said O'Rourke had now been clean of drugs for six months, and was able to avoid alcohol in the prison environment.
"Given the lack of recent offending for violence I would ask for a report to see if any jail sentence can be suspended," Miss Summers added.
Judge Catarina Sjolin Knight agreed to the request for a probation report but warned O'Rourke that an immediate jail sentence was still most likely.
"I will adjourn for a report," Judge Sjolin Knight told O'Rourke. "But I am struggling to see that you will not remain in jail."
O'Rourke was remanded back into custody and will be sentenced at Lincoln Crown Court on 20 June.