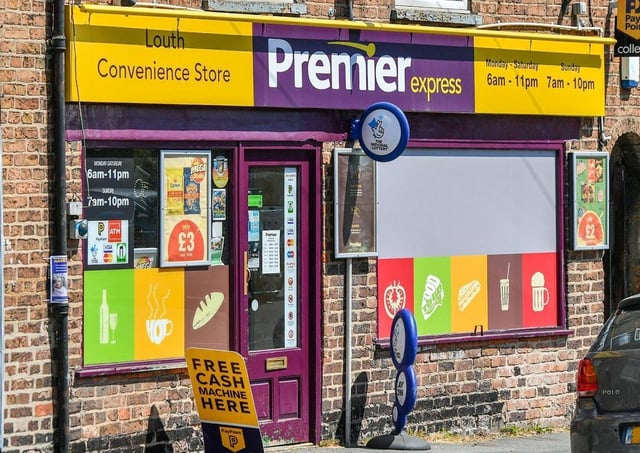 The Premier Express store in Newmarket, Louth.
The Alcohol Licensing Team submitted paperwork for a licence review hearing, following a series of visits to the premises in which a number of breaches of licence conditions were discovered, alongside a male working in the store who was barred from any form of employment due to his immigration status.
Today (Wednesday), a hearing was held in front of East Lindsey District Council's Licensing Sub-Committee. After hearing all the evidence, they agreed that the premises employed the male without making checks of his status in the country or his entitlement to work. They also expressed concern at the lack of control the licence holder had over the business.
Because of this, the committee believed he was failing to promote the licensing objectives and the premises licence was revoked.
There is a 21-day appeal process, and if no appeal is submitted then the revocation comes into force.
An initial visit to the store took place on Thursday March 4 this year. Officers carried out an inspection and a number of breaches of conditions on the licence were discovered, alongside concerns as to who was actually in charge of the business - as the licence holder, who also held the role of designated premises supervisor, could not be contacted.
Police say that a second visit took place on Thursday May 6, and on this occasion the illegal worker was encountered.
Sergeant Kim Enderby from the Alcohol Licensing Team said: "This started out as a routine compliance visit, to check the store was operating lawfully and had implemented the necessary Coronavirus guidelines.
"What we found was a poorly run business, with breaches of the licence conditions and illegal employment taking place. These issues, alongside the fact that the premises licence holder could not be contacted in any way, led to the decision to submit paperwork for a licence review hearing. The licence holder chose not to attend today's hearing, which I believe speaks volumes about the level of care he has for this business."
Sergeant Enderby continued: "Employing illegal workers in this way exploits the worker, denies work to UK workers and legal migrant workers, whilst also giving the business unfair advantage over other legitimate businesses in the area.
"This was a strong decision from East Lindsey Council, which supports legitimate, responsible businesses and sends a clear deterrent message to those premises operating outside the law.
"I would encourage anyone with information relating to this or any criminal activity associated with Licensed Premises to let us know about it."