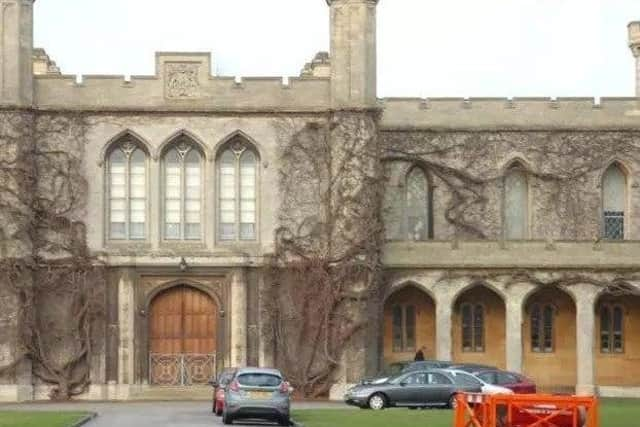 Madalin Gabriel Prundaru, 26, of Redbridge Lane East, Ilford, had denied 18 charges of theft.
But a jury at Lincoln Crown Court today (Thursday) found him guilty of all 18 charges after deliberating for over four hours.
All the offences occurred during a spate of attacks by groups of men on churches between May and August, 2016 which caused damage estimated at £461,000.
Judge James House KC adjourned sentence on Prundaru until April 28 for the preparation of a probation report and granted him conditional bail.
But the Judge told Prundaru: "By ordering a report I am giving you no indication of sentence."
Among those churches in Lincolnshire which were targeted was St Nicholas' Church at Walcot, near Folkingham, which fell victim to thieves twice in late August 2016.
Two other churches near Sleaford, St Botolph's in Newton and St Denys' Church in Kirkby la Thorpe, were also targeted around that same period, along with St Andrew's Church at Witham on the Hill earlier in 2016.
Eleven other churches across the Midlands fell victim to lead thefts.
They included two churches in Oxfordshire, St Andrew's Church in Kingham and St Giles Church at Wigginton, and St Nicholas Church in Fyfield, Wiltshire.
Two churches in Northamptonshire, including St Margaret's Church at Luddington, which was struck twice, and St Andrew's Church at Cotterstock.
Two churches in Rutland, including St Mary's at Manton and St Edmund's at Egleton.
And four churches in Leicestershire. They included St Mary's at Wyfordby, St Mary's at Garthorpe, All Saints Church in Beeby and St Peter and Paul's Church at Sywell which was struck twice.
Giving evidence Prundaru told the jury he came to the UK in October 2015 and briefly worked in construction before being offered some nightwork by a second man who came to his mother's home.
Prundaru said he was only told it was "construction."
"He (the other man) said 'it was old buildings and we needed to take stuff off to repair them'."
Asked by prosecutor Jon Dee why he did not ask more questions about this activity at night Prundaru explained: "I trusted him, so I went wherever he did."
Prundaru said he was paid £25 for each job.
"He (the other man) never said it was theft."
Prundaru said the first time he learnt the second man was involved in theft from churches was when he was told by the police.
When asked why he made no comment in his first police interview Prundaru replied that he had been told by the other man 'don't say anything to them.'
Prundaru admitted his role was to load metal into a vehicle after it was passed to him by others but claimed it was too dark too see where the material was coming from.