Man jailed after violent street robbery on father and son as they walked home from football match in Boston
The father was hit over the head from behind and saw his son being 'kicked and punched' on the floor.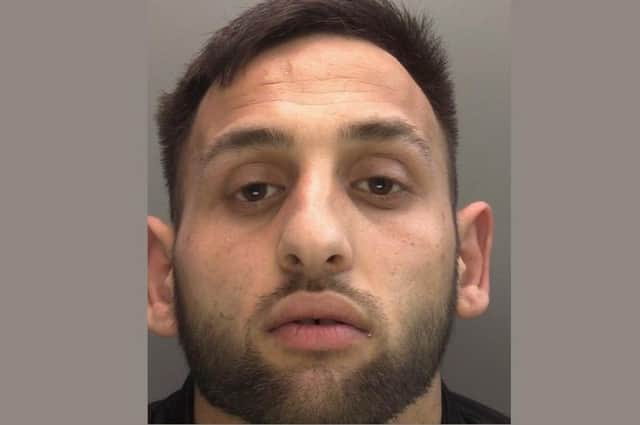 A man who took part in a violent street robbery on a father and son in Boston was today (Friday) jailed for 28 months.
Krasimir Stefanov, 21, was one of two men who carried out the robbery in Witham Place just before midnight on March 7 this year.
Lincoln Crown Court heard the two victims had gone to get food from a takeaway in Boston Market Place after going to watch Boston United together earlier in the day.
Alex Wolfson, prosecuting, said the father and teenaged son were walking home along Wormgate when they became aware of two men following behind them.
Mr Wolfson said they were asked for a cigarette in "accented English" but explained they did not smoke.
As they turned into Witham Place the father felt a "big whack to his head" and fell to the floor, losing consciousness for a few seconds.
Mr Wolfson said the father recalled seeing his son being assaulted on the floor. The son was also kicked and punched, and believed he lost consciousness momentarily.
Both men were seen running away from the scene. The father suffered a fractured elbow and cuts during the robbery.
His son's bag was taken. It contained his wallet and £100, his mobile phone and vital diabetes medication.
Stefanov, who listened to the court hearing via a Bulgarian interpreter, was identified from CCTV by his distinctive jacket. He denied any involvement during his police interview.
The court heard Stefanov, who had no previous convictions, was remanded into custody earlier this year after he admitted the robbery and a charge of common assault.
The second offender was never identified.
Chris Jeyes, defending, told the court Stefanov played a "half hearted and lacklustre" role in the robbery.
Mr Jeyes said it was clear from CCTV of the incident that it was the other man who began the robbery, with Stefanov delivering just a couple of minor blows and assisting in taking the bag.
"Ultimately he got nothing from this but is the only one here," Mr Jeyes added.
"He is only a young man. He has no previous convictions."
Mr Jeyes said his time in custody had also been extremely difficult.
Passing sentence Recorder Simon King said he accepted Stefanov was not responsible for the victim's injuries and had played a lesser role in the robbery.
But Recorder King told Stefanov: "It is clear from everything I have read, including the statements from the father and son, what you and your fellow criminal did was completely unprovoked and must have been alarming and incredibly distressing for your victims."