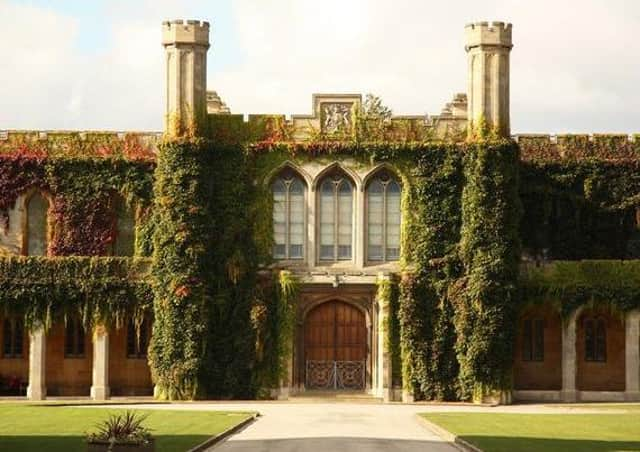 Scott Wright spent the afternoon and evening with his dad ending up in Remington's Bar in Mablethorpe, where he played pool.
But he was then approached by Brogan Tomlinson who asked him to go outside.
Dawn Pritchard, prosecuting, said that Mr Wright knew Tomlinson and thought they were just going out for a chat.
Miss Pritchard told the court: "The defendant asked Mr Wright what his problem was. Mr Wright said he didn't have one.
"The defendant immediately punched him to the right side of his face and then straight away punched him to the left side of his face.
"Mr Wright was knocked to the floor and essentially the incident stopped."
Tomlinson left the pub and Mr Wright, who had suffered swelling to his jaws and eyes, went home.
He rang 111 for advice but never received a phone call back and instead went to hospital the following morning.
He was found to have fractures to his lower jaw on both sides of his face and he lost two teeth.
He later underwent an operation and had to have metal plates inserted.
Tomlinson, 21, of no fixed address, admitted inflicting grievous bodily harm as a result of the incident on September 7, 2018.
Michael Cranmer-Brown, in mitigation, said that Tomlinson was not charged with the offence for a significant period of time and has already spent almost six months in custody awaiting the outcome of the case.
He said that Tomlinson had been working to change his life since being held on remand.
Tomlinson, addressing the court himself, said: "I know I've done a lot of silly things in the past.
"These last few months I've realised I'm not a little kid any more and my actions have consequences."
Tomlinson was given a ten and a half month jail sentence, which is expected to result in his immediate release.
Recorder Jacob Hallam QC, passing sentence, told him: "You've obviously changed things a lot over the last few months."