Motorist spotted driving with bonnet covering windscreen in Horncastle
A motorist was spotted driving through Horncastle with the vehicle's bonnet covering the windscreen.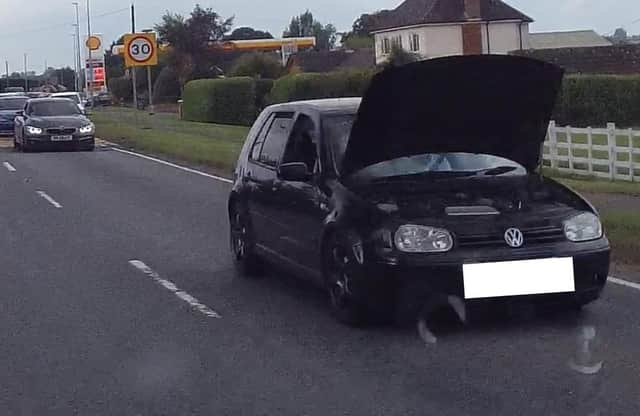 Lincolnshire Police's Road Policing Unit were responding to an urgent call yesterday (Sunday) when they spotted this Volkswagon car vehicle driving along the A153 in Horncastle with its front bonnet up, obscuring the windscreen.
Officers signalled for the driver to pull over and ensured that the bonnet was closed before they continued to respond to the urgent call they were on route to.
The force stated that: "[There was] no visibility for the driver and [was] downright dangerous.
"Abhorrent behaviour like this will not be tolerated on our roads, and the driver will be dealt with accordingly."
Lincolnshire Police confirmed that officers are now reviewing prosecution against the driver.