Murder inquiry is launched over body found in Boston
Police have revealed they have launched a murder inquiry after a man's body was found in Boston on Sunday.
Specialist underwater search teams and forensic experts have been at the scene near to the pumping station on Chain Bridge Road since the body was found.
The victim is believed to have been the subject of a sustained assault before his body was dumped in the water.
Lincolnshire Police say they are still working to establish the identity of the man, who is believed to have been aged between 30 and 40.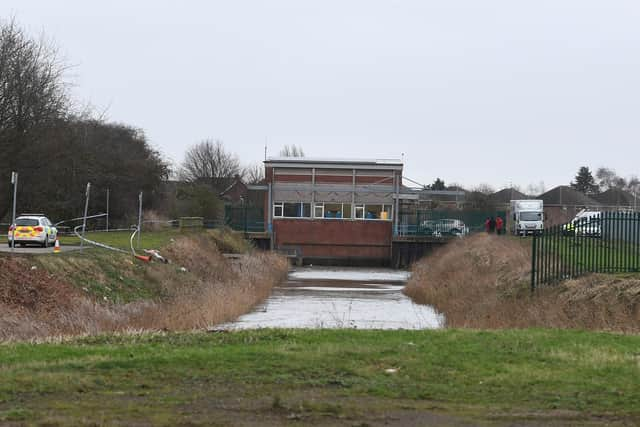 Police were called to a location near the pumping station on Chain Bridge Road after the body was found by a member of the public who called them at 6.27pm.
A mobile control unit, a van, a number of cars, and officers wearing forensic overalls could be seen still at the scene on Monday.
Lincolnshire Fire Brigade were also helping in the search for clues in the water with their rescue boat on Monday afternoon.
Police say they are likely to maintain a presence on the scene for several days to protect evidence.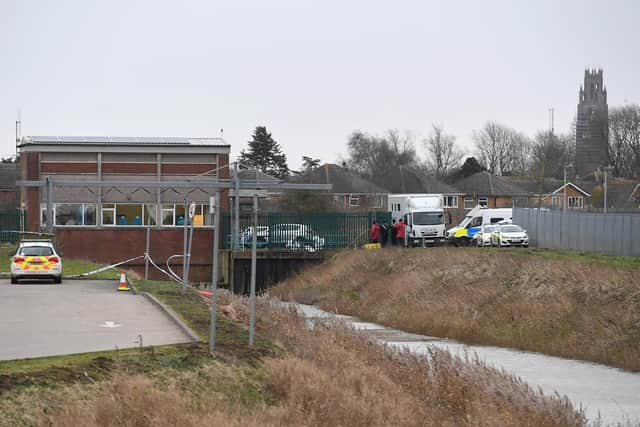 Detective Chief Inspector Karl Whiffen, of the East Midlands Special Operations Unit (EMSOU), said: "A large number of resources have been dedicated to this investigation, including specialist underwater search teams, and forensic specialists.
"The identity of the victim is presently unknown, and our teams are working diligently to establish the circumstances of his death.
"I would ask people to look at the description of the man - in particular the clothing, the unique scar on his chin, the tattoo on his right shoulder - and contact us if you think you may know his identity.
"I would encourage people to come forward and speak to us. There are several ways you can do this, including being able to provide us with information anonymously."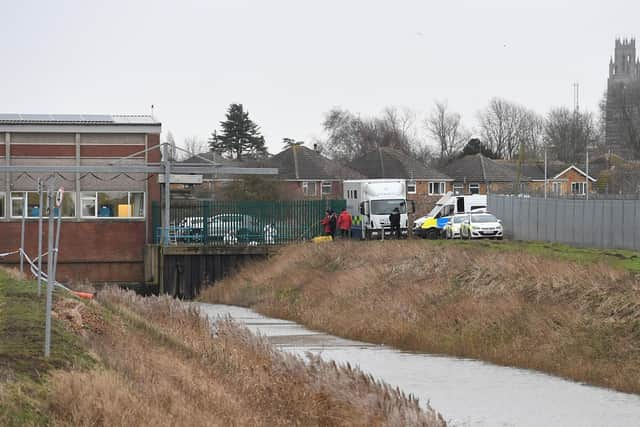 The man is described as aged between 30 and 40 years old, 171 cm (5ft 7ins) tall, between 70kg and 80kg (11st to 12st 8lbs), with zize 9 feet, a 9cm scar under his chin, a tribal-style tattoo on his right shoulder which has started to fade, and dental work to the top row of his teeth.
He was also found wearing blue New Balance trainers, Puma jogging bottoms and a Fishbone branded T-Shirt.
Police say they have spoken to the family of the man seen jumping into the river in the town centre just before Christmas, but say they do not believe it is his body.
A spokesperson for Lincolnshire Fire and Rescue said: "We assisted Lincolnshire Police at Chain Bridge Road on Monday evening.
"The Boston Swift Water Rescue Team used a five metre boat and the aerial ladder platform was used, to support investigations."