Jamie Dawson stole £99 of washing powder from B&M, Hucknall, on March 28, and £110 of meat from the Co-Op, Rainworth, on June 12.
The thefts put him in breach of an eight-week prison sentence, suspended for 18 months, which was imposed in February for stealing groceries from the Co-Op, Stapleford, and £350 of alcohol from Morrisons, Derby.
He also received a community order in February after he broke into the John Godber Centre with intent to steal.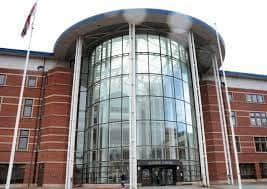 Dawson, aged 39, of Quarry Dale, pleaded guilty to the thefts and breaches when he appeared at Nottingham Magistrates Court on June 15.
He was locked up for 34 weeks because the offences were aggravated by his previous record, and they were all committed while he was on court orders.