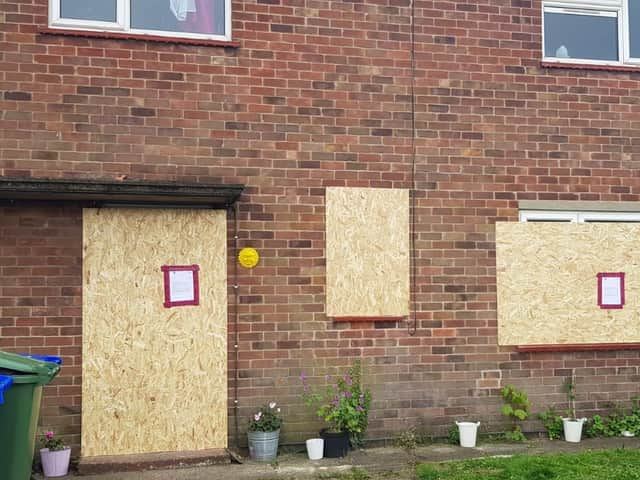 The picture the police tweeted of the shut down home
The property on Shaw Road in the town is the second to be granted a closure order by the courts in recent weeks over similar concerns.
A property in Granville Street was shut down at the end of last month after what was described as numerous complaints about drug use and associated anti-social behaviour.
The latest closure has been carried out in partnership with Lincolnshire Housing Partnership.
A tweet from Boston police yesterday said: "Busy day on the Fenside beat yesterday - full closure order granted by the courts on 33 Shaw Road due to drug activity & ASB, in partnership with @Lincolnshirehp"
The tweet was accompanied by a picture of the property with its windows boarded up and notices placed on the boarding.
The order was praised by Police and Crime Commissioner for Lincolnshire Marc Jones who said on Twittter: Great to see @LincsPolice tackling issues and crimes that really matter to our communities. Well done @BostonPoliceUK great job. #safertogether"
The Standard has asked the police for more information on the latest closure order.