Police appeal after 16 incidents identified in potential burglary series
Lincolnshire Police are appealing for help with their investigation after 16 incidents at locations across the county were identified as part of a potential burglary series.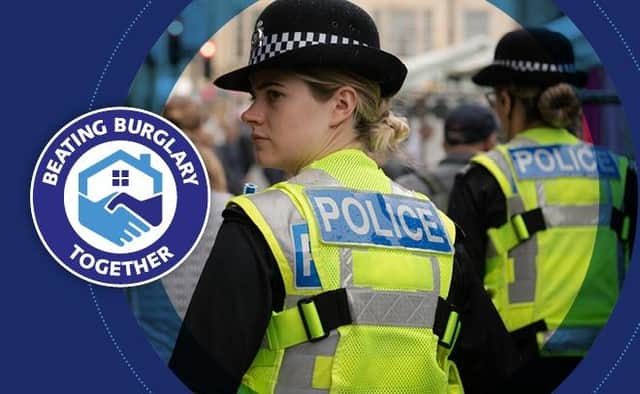 Incidents including burglaries, stolen cars and suspicious circumstances around Tattershall, Sleaford and Alford are believed to have taken place overnight and in the early hours between August 26 and September 16.
Car keys have been targeted in 14 of the offences and eight cars have been stolen including two cars taken from a single address.
In seven incidents, the offender/s got in via an insecure window or door. In one incident a child's fishing pole was used through a window to take keys and in another case keys were retrieved through the letterbox.
Detective Inspector Kara Nicholson said, "Burglary is an invasive and sickening ordeal to experience. Then to have your car stolen as well is a further invasion of your private and personal space. It's upsetting for victims, and both frustrating and inconvenient too. No one should have to go through this and we are doing all we can to gather evidence and bring those responsible to justice. You can help reduce the risk by keeping windows and doors secure and keeping your car keys out of sight and out of reach."
Working in collaboration with Humberside Police, in a cross border investigation, a 38-year-old man was arrested on Monday (18 September) on suspicion of burglary. He has been released on bail with the condition that he does not enter the Lincolnshire Police force area. A van with cloned plates was also seized in this operation.
In June, we launched our Beating Burglary Together campaign which set out our commitment to raise awareness of where incidents are happening and to provide crime prevention and security advice. For more information, visit our website section on crime prevention. We recommend Immobilise where you can log your valuables and record serial numbers – this helps in our investigations and means you are more likely to get your property back if it's stolen.
The following incidents are being investigated:
Witham Road, Woodhall Spa on 1 September – burglary, car stolen
Parsons Lane, Alford on 4 September - burglary
Hamilton Road, Alford on 4 September - burglary
Tattershall Lakes on 4 September – car stolen
Harness Drive, Tattershall on 10 September – burglary, car stolen
Princess Square, Lincoln on 27 August - burglary
Cedar Aveune, Sleaford on 27 August - burglary
High Street, Billinghay on 26 August - burglary
Tattershall Lakes on 28 August – burglary, car stolen
Tattershall Lakes on 11 September – burglary, car stolen
Farriers Way, Tattershall on 10 September – attempted burglary
Main Street, Ewerby, Sleaford on 29 August – burglary, two cars stolen
Rectory Road, Ruskington on 27 August – attempted burglary
Rectory Road, Ruskington on 27 August – suspicious circumstances
St Clements Road, Ruskington on 27 August – suspicious circumstances
Old Bain Court, Conging Street, Horncastle on 15 September – burglary, car stolen
If you have any information or footage that could assist our investigation, please contact [email protected]